SEACRET - Skincare, Nutrition, Travel and mentorship by Millionaire Student
Welcome to the World of Seacret! 
Seacret is a company in the health, wellness, and beauty niche that specializes in the retail of products that contains salts, muds, and minerals which are sourced from the Dead Sea.  For centuries, the Dead Sea has been a prime destination for those wishing to renew and extend life. 
Opportunity presented is to join the Team Expansion Worldwide, led by Millionaire student and life coach to Akon, Post Malone and many great artists. Sashin Govender's creditability speaks for itself, with publications in Thrive, GQ Entrepreneurship magazines. He is definitely the coach that you want to partner with. 
Join the revolution, get on the ground now. This will be the next biggest company in 3 years. So if you have what it takes,  lets hit the ground together and make 2022 a historical year!  
Naickerc2105@gmail.com 
Whats App +27 724452179 
We have daily 25 min presentations throughout the day, direct access to the Guru himself. The time is now to build your success, create your legacy or just start that side hustle.
They say men lie, women lie, but numbers don't.
34,4% unemployment rate in South Africa.
84% of the world is in debt.
54% of 1st year graduates are unemployed.
40% of employed people earn on average $200 per month.
THINKING we have job security in 2021 is equivalent to thinking that Father Christmas is going to come down the chimney on 25 December 2021.
Now, you might love your job. But, does your job really love you?
It's sad ️ to believe the majority of employees get addicted to the pay check.
Coming from a CEO of multiple companies I will tell you the truth, your boss might not :
All it takes is for you to believe that every year you'll get your 5-10% pay increase. Eventually they don't pay you for a few years and when you start to become smart and ask they either cut your salary or replace you with someone younger or less smarter.
Now you're unemployed and stuck with bills you thought you could afford based on your loyalty towards your pay check.
There's ZERO loyalty in the corporate world.
DON'T be that person that waits for something to happen, for you to act on your Plan B. Be pro-active not re-active, prevention is better than cure, preventing a possible issue is better than curing a the issue when it transpires
SO, WHATS YOUR PLAN B?
Imagine you have been given a notice 3 years BEFORE anything happens to your income… That you have 3 years to build your Plan B business.
Well, your 3 years starts today… 27 October 2021 till 2024.
The majority of offline business are going to take a major knock, CEO's won't have the affordability to pay out expenses, employees are going to be replaced or retrenched.
If you believe any of this is bullish!t. Then I guess I've been wrong for the past 9 years.
But, if any of this makes sense, let's talk. Let's work on your Plan B.
---
---
No comments yet
---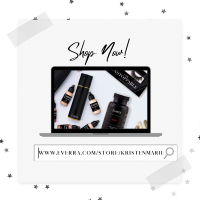 ---
Support
Privacy Policy
Affiliate Terms
Terms of Use
Testimonials