Incredible Incentive to JOIN NOW!!
Are you ready to awaken your inner entrepreneur? Most Consultants only have one regret about Rodan+Fields -- that they didn't join sooner! Jump into this incredible opportunity NOW...so you don't regret it later.
Just announced - through April 15th only...FREE Redefine Amp MD Roller System ($227 value) for new Consultants*
Innovate new products, a whole NEW category in the beauty industry, and unprecedented growth, 2019 promises to be an even more exciting year than the previous 10! Keep in mind that in those 10 years, we've become a billion and a half dollar brand and have risen to become the #1 skincare company in North America!
The beauty of this business is that anyone can do it. You can work from your phone, there is ZERO INVENTORY, no quotas or sales requirements (although I can show you how to maximize the pay structure if you chose to), and an incredible community of women and men ready to show you the ropes and encourage you every single step of the way! The acne experts said it themselves..."this is the new generation of Rodan + Fields so make sure you get in on the ground floor."
WHY IS R+F DIFFERENT?
1. Consumable product
People wash their face every day (hopefully twice a day ; ) and see results, so they keep using our products daily, which means they'll always need more.
2. The unique 2-fold value proposition
Our products and our business proposition. This is not a direct sales company that decided to sell skin care. This is a skin care company that decided to enter the direct selling market. R+F was originally sold in high end department stores, only after the doctors realized that a majority of their sales were from word of mouth did they decide to pull out of the big box stores and offer entrepreneurs to join them in this venture to market their products.
3. Value of the Buy-In
When you purchase your business kit, you are not purchasing inventory that you have to store and sell. You are getting a deep, deep discount (in some cases almost 70%) on our amazing products and they are YOURS! You can use them yourself, share them and use them as business building tools, whatever you would like! As with everything else, the 60-day money back guarantee applies to consultants too on all of your purchases, including the business kits! Then, R+F gives you the chance to earn back your investment completely!
4. High-demand in a growing category
In the US alone, by 2018, Skincare will be an $11 billion industry and R+F has actually been growing the premium skincare market. We are the #2 Premium Skincare company in the US behind ONLY Clinique (a company that was founded in 1968, Rodan + Fields was founded in 2000. We launched in the direct sales market in 2008 and we've been outpacing the top US skincare companies since 2010 (Estee Lauder - Founded in 1946, Lancôme - Founded in 1935 and Clinique - founded in 1968). We've grown at A 90% rate year-over-year. R+F is the only one that allows people like you and I to have a piece of this multi-billion dollar market. Word-of-mouth is the most powerful tool in the marketplace.
5. Blue ocean & Evergreen opportunity
In 2015, only 3% of the skincare market went to R+F. Plenty of room (ridiculous amount of room), for you to grab a piece of this market for yourself.
It's as remarkable a proposition today as it was when it launched in this channel. And it will be just as compelling years from now. That's because of the size of the market and because only a fraction of the market knows about us.
6. Reputable company/Brand Recognition
R+F carries an A+ rating with the better business bureau, carries a 60 Day, empty bottle, money back guarantee and has a business plan that has been praised by Forbes Magazine and Fortune Magazine, as well as the Direct Sellers Association. the ProActiv legacy and the doctors' unparalleled recognition in the skincare industry and field of dermatology are second to none!
7. NOT a party plan
There are NO required parties! We hold events to grow our business as we choose. We are not limited to our local geographic area to connect people with our products and our business. Our virtual business model lets us reach far beyond. We are currently only sold in the US and Canada. Launching in Australia in May this year and then on to Asia and beyond!
8. Sustainability
This business will last. Our target market is actually growing.
9. Our community
It is filled with good, honest, professional, collaborative people who want to help you grow your business. There is no shortage of help and support from our teams.
10. Lucrative compensation
Our compensation plan is unmatched and one that rewards hard work and dedication to the success of your business and your team.
*restrictions apply
---
---
No comments yet
---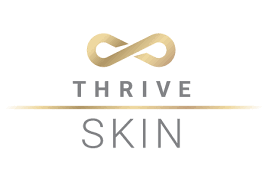 Member Ad
MLM Leads That Convert!
I've never had such an amazing response! Of 50 leads that I bought, I signed up 7! These mlm leads are working for me…
---
Support
Privacy Policy
Terms of Use
Testimonials