Are You Making This Mistake In Your Online Business?
Hey, what's up? How are you doing today?

I am doing awesome.
I was thinking as I'm driving along here, everybody talks about why so many businesses fail. Of course, there are a million different reasons, at least as many reasons as there are people who have ever started a business. And I believe that one of the biggest is being timid. Being reserved. Holding back.
I talk about this sometimes, and I make the analogy or metaphor of, if there's a thousand-foot drop and you have a three-foot gap, and you know, you can just stand still and step over that it would be easy. But if there's a thousand-foot drop, what are you going to do? You're going to get a running start, as much as you can, or at least as much as makes sense, and you're going to give it everything you've got to get a leap as far as you possibly can just to avoid that drop.
And when it comes to business, it's the same thing.
I remember a well known, highly respected marketer who is no longer with us. His name is Mark Hoverson. And I learned a lot from him and it was a sad day for the industry when he passed. He used to say something that when you first hear it might not make sense, but at the time he was an eight-figure earner. So you do the math and figure out whether or not you want to believe this.
But what he said was "Entrepreneurs lead with their wallets." And he didn't mean just strewing money around willy nilly and going broke. What he meant was they understand that you have to pay for certain things, and most likely the more you pay, the higher quality it's going to be. And if you don't want to put any money out, if you're afraid to buy anything, if you will not take risks with your money, your odds of success drop dramatically.
Pretty much to zero. If you ask me. I know because I've seen myself do it, and I've seen other people do it. It seems to be common. They base their business decisions based on what they've seen. With other people putting out commercials and so on to them on television. Which is mostly brand advertising, and it's completely useless to people like us.
We've got to talk to someone in such a way that they will take action and buy, and do something. And that's why it's called direct marketing.
So if that's not your mindset, understand that you must be willing to put your time and your money and your effort on the line if you expect other people to do the same with you.
If someone is a teetotaler, or on the wagon, it's really not a good idea for them to open a liquor store. O, let's say you're a vegetarian and you're going to get into raising cattle. It just doesn't make any sense.
If you're the type of person that thinks that everything on the internet ought to be free and you shouldn't have to pay for anything, how on earth do you expect to make any money selling things online?
It's a fundamental problem for your brain. It's called cognitive dissonance. It will not work.
And even if you could pull it off to put ads out and everything, by the time you talk to someone, it's going to come through. If it didn't already come through in your writing, or your video, or whatever.
So that's the thing for today that's on my mind. When you go into something, you've got to go at it with money. Because you're going to have to advertise, and you're going to have to get your word out to people, and you're going to have to probably do sampling. If you've got a physical product that's a consumable.
There are all these things that are going to cost you money before you ever see a return.
You've got to sow before you can reap.

So keep that in mind.
As Zig Ziglar used to say, timid salespeople have skinny kids. Well, timid marketers have skinny kids too.
That's all I got for today. I'll talk to you tomorrow. I'm out.
---
---
No comments yet
---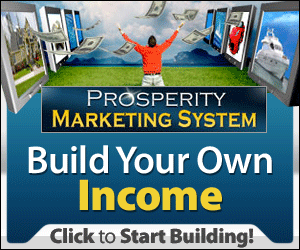 Member Ad
This Is Changing MLM
There's a new powerhouse in town with a never before seen Powerline and business model.Gone are autoships and over priced products.Earn 6 different ways.Free Tour Available
---
Support
Privacy Policy
Affiliate Terms
Terms of Use
Testimonials