Benefits That Can Come From Massive Prospecting For Your MLM Business
Many people may think that by prospecting new people for their MLM business, the only benefit that can come from it is a signup into their MLM business.
However, this is not the case.
There are several benefits, and advantages to your overall business prospecting can bring.
In today's announcement, I am going to share some of the benefits I personally have had from simply calling new people every chance I get.
The Basic Signup
Like mentioned above, MLM signups come from prospecting.
But what you need to understand most is, MLM signups come more often when you prospect.
So if you want to get a lot of people either purchasing your product, or joining your team, get to prospecting and talking to more people directly.
The Affiliate Commissions
Sometimes when you are speaking to people, you find they are happy in another MLM business.
Instead of trying to convince them that your company is better, how about offering them tools to help them get more signups into their own MLM business?
This will lead to more affiliate commissions, either monthly or one time.
But by prospecting people to join your MLM business, you'll find you get more of these smaller monthly commissions or large one time commissions.
More Exposure
From time to time, while prospecting for your MLM business, you meet people who will actually benefit you by promoting you.
Sometimes, people feel the conversation was beneficial to them, and they begin sharing your content or links on their own social media profiles.
They can also tell people about you, driving your subscribers and followers up to larger amounts.
The Future Signup
Even though a person did not join your MLM business when you first spoke to them, down the road some will.
If you helped them in their current MLM at the time, they sometimes come to you first to join when they go looking for a new company.
By increasing your leads, subscribers, followers and affiliate commissions, you gain more chances of someone coming to you down the road.
I've seen several signups this way, but it takes a lot to get one. So prospecting should stay a consistent practice of yours.
Referrals
Another benefit from prospecting more people.
Sometimes the person is not a good fit you spoke to, but you can find someone through them.
Always ask for referrals when you are finishing up your call with a prospect, you will be surprised at what some of them lead you to.
Helping Your Content And Organic Reach
Prospecting leads not just to MLM signups, affiliate commissions, referrals, followers, subscribers, and people sharing your content, but also leads to un-prospected signups.
What does this mean?
When you prospect people, and they are not looking to join your business, then refer to connect with them on social media, or subscribe to your Youtube channel and Blog.
This creates more people engaging, reading and watching your content which in turn, gives you better search rankings.
When your content begins to rank in the search engines from all these people you've prospected, you begin seeing instant sells and signups.
Be sure to direct any prospects you meet to look at your content, or send them to a post that perhaps answers a question they ask you.
Overview
There are several benefits from prospecting, too many to even cover in this announcement.
So it just not helps you find the right people to join your business, but leads you to even more from the back-end effort of your work.
Begin prospecting every day you work on your MLM business and you may find your business not only grows directly from the people you talk to, but also begins pulling in results from people you didn't talk to.
Did This Help?
If you got value form today's business announcement, please leave a comment below.
Also, be sure to share this with your team members, and get connected with me here on MLM Gateway.
P.S Want me to build a downline for you? Take this free tour here, and I will place new people, including buyers, into your own donwline to contribute volume to your business.
---
---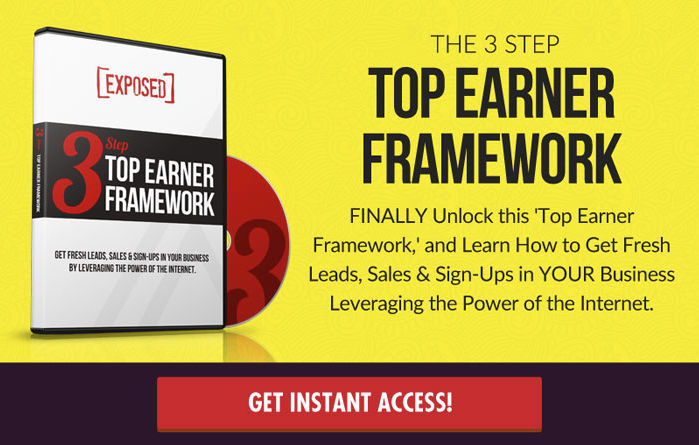 Member Ad
Debt Agent Fee Discounted
Become a Debt Elimination Agent in the month of February for only $99. No monthly agent fees, no monthly quotas, your pace, your schedule. Enroll today!
---
Support
Privacy Policy
Affiliate Terms
Terms of Use
Testimonials