Managing the Money in Your Network Marketing Business
Most people are never taught how to manage their money properly. We don't learn it at school or at home.
As a result, many people are broke, living paycheck-to-paycheck with tons of credit card debt and minimal savings, regardless of their income levels. As a result, when some of these folks decide to start their own business, they carry these bad habits from their personal life into their business.
I personally believe that all network marketers have the responsibility to be a good steward of their own money. Here is what I suggest you do:
• Open a separate checking account for your business. Keep your personal and business finances separate. Order checks and a debit card for your business account. Run your network marketing business out of this account so it doesn't interfere with your personal finances.
• Pay yourself retail on all of your own purchases. I learned about this concept in Amway and I love it. Whenever you do your monthly auto-ship order, deposit the retail price for the order into your business checking account and then pay the wholesale price from your business account. This gives you an immediate retail profit that will help fund your business.
• Keep a monthly profit and loss statement. You owe it to yourself to keep track of your profit and loss statement for your business. This is what smart entrepreneurs do. Use a simple ledger or spreadsheet and update it once a month so you know where you business stands financially.
• Evaluate every business expense. Never spend money just to spend money. Evaluate every expense to justify if it is giving you (or will give you) a good return on your investment.
• Educate yourself about tax deductions. You don't need to be tax savvy like a CPA, but you should have a basic understanding about what you can and can't deduct. Keeping good records can save you a lot of money at tax time. If you don't know what to do, hire a bookkeeper or CPA for a few hours and get your questions answered.
• Live on 70% of your income. I learned about this from the book "The Richest Man in Babylon" by George Clason. Basically, take 10% of your income and invest it, use 20% of your income to pay off debt and use the remaining 70% to live off. This is based upon your net income.
Final Thoughts
There you have it folks. These are some basic tips you can follow to effectively manage your money in your network marketing business. What are your thoughts? What is your favorite tip on my list and what is one thing you would include that I forgot to mention? Leave a comment below to share your thoughts.
*** As a legal disclaimer I have to tell you I am not a CPA or Financial Planner. This article is for educational purposes only.
About the Author
Chuck Holmes is an author, blogger, treasure hunter and network marketer. He lives in sunny Florida with his wife, Rachel.
---
---
No comments yet
---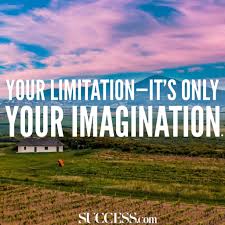 ---
Support
Privacy Policy
Affiliate Terms
Terms of Use
Testimonials