How To Get Your MLM Team Active And Building Again
Everyone knows and understands that duplication in your MLM team is where the largest amount of money will come from.
But what about those who have built a team, and are now watching that same team slowly die down, and drop out?
If this is the case in your business, I will be sharing with you the most effective way to get those MLM team members fired back up, and building once again.
If you've not built a team yet, you too will get massive value from hearing this most important piece of information.
(read full length blog post on my official website titled THE MOST EFFECTIVE WAY TO GET YOUR NETWORK MARKETING TEAM FIRED UP AGAIN and be sure to pick up your free eBook titled "20 Ways To Get Leads" while you visit there)
What All Can You Do To Get Your MLM Team Active?
Since you are not them, there really isn't much you can do to make anyone do anything.
But, since you can't do the work for them, it is best to inspire them.
Inspiration is the best and most effective way to get your MLM team building again, and will stand as your best shot at seeing duplication.
When your MLM team is no longer coming to the calls, or showing up for the webinars, you can feel the momentum fading away.
When this happens, or if it is the case for you now, you must actively begin bringing in new people and building the team back yourself.
When the existing team members see new faces, and new blood into the team and in their downline, they will be inspired to work more and actively build.
So the most effective way to get your MLM team fired up again, is to build a new one and inspire them.
How Does This Work?
If you're wondering how this will make your MLM team want to build again, let me explain.
For many people, it will inspire them as most people react to feelings they get.
So if you are actively building, and they are seeing success from you, much like when it died, the feeling will bring it back.
You can never please everyone, so don't expect everyone on your team to get fired back up again.
But if you can get just a few people on the team actively building again, then you will be able to see more duplication then you were regardless to doing so.
You must always inspire your team, or they will lose interest in you and the MLM company.
Be A Leader By Example
If you want your existing MLM Team to be active again, or you want to build a MLM team for the first time, you must be a leader people will want to work with.
You must be out there working hard, and doing the things you'd like others to do when they join you.
By leading by example, you will attract much more professional people into your MLM team, and people will follow your example by doing the same as you do.
Lead by example, and you will find that building a MLM team for the first time ever, or getting an existing team to become active again, is very possible and within reason.
Did This Help?
If you got value form today's business announcement, please leave a comment below.
Also, be sure to share this with your team, or anyone on your team you think could really benefit from it.
Send me over a connection request, or let me know you want to connect in the comments below, and I'll send you a request. Just getting connected is a good way to increase the value we all get from this platform.
P.S If you haven't seen the full length blog post of this topic on my official website yet, head over to JayeCraden.com and take a look at my post titled THE MOST EFFECTIVE WAY TO GET YOUR NETWORK MARKETING TEAM FIRED UP AGAIN and be sure to get your free eBook "20 Ways To Get Leads" While you are there!
---
No comments yet
---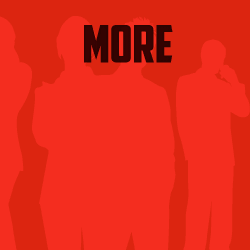 Member Ad
cashback for all consume
every day you consume all kinds, so why not receive discounts every time on all the products purchased? what do you say ?
---
Support
Privacy Policy
Affiliate Terms
Terms of Use
Testimonials