Freedom Buying Club Turn Back To Made In America!
Freedom Buying Club Turn Back To Made In America!
Why?
Because we are under the impression that the products we buy at Big-Box stores are safe for our families.
The truth is, both the products and the stores are bad for the economy and our families.
Finally, clean products that you can trust at affordable prices! Now also available, the highest quality USDA Prime and High Choice beef! Never ever given any hormones, antibiotics, or mRNA vaccines. This and so much more!
Your Monthly Shopping Club
Every NUTRITION, PERSONAL CARE, HOME CLEANING, and COSMETICS product has been developed and manufactured to stand out from the competition. Each of our over 400 products is superior in a very clear and relevant way. Melaleuca Preferred Members deserve only the best. That is exactly what Melaleuca is committed to providing.
$1 Memberships September 1 – 14
Every new Member who enrolls between September 1 – 14 pays just $1 for their first full year of Membership!
Christmas on US!
Let Melaleuca cover your holiday expenses this year!
If you qualified by referring two or more new Members in August you can earn an extra $1,000 paid on December 12th
Enroll 4 new members each month in September, October, and November, or a total of 12 new customers between September - November.
Didn't refer at least two new members in August?
You can still qualify. Here's how:
Refer 3 new Members in September for a total of 14 new members September – November and you will earn $1,000!
Payout: We will add an extra $1,000 to your check paid in December to help cover your Christmas costs!
September-November enrollments must remain active members through November.
Holiday Gifts
Earn Hot Holiday Gifts When You Refer Others In September!
Enroll 2 – Earn this stylish Melaleuca cross-body bag
Enroll 4* – Earn a JBL Flip 5 Bluetooth Speaker
When you enroll 4 you receive the Cross-body bag and the JBL Bluetooth Speaker.
Enroll 6* – Earn a Nintendo Switch
When you enroll 6 you receive the cross-body bag and the Ninetendo Switch
Enroll 8* – Earn your choice of Dyson Supersonic Hair Dryer or Apple Airpods Max headphones
When you enroll 8 you receive the cross-body bag and either the Dyson Supersonic hair dryer or the Apple Airpods Max.
When you enroll 4, 6, or 8 you only receive the cross-body bag in addition to the enroll 4, 6, or 8 prize.
*To qualify for the Hot Holiday Gifts promotion above, new Members must have a new Member Date of September 1 – September 30, 2023 and remain a Member through the end of October 2023.
The Melaleuca cross-body bag will be shipped to earners in October. The enroll 4, 6, and 8 gift items will be fulfilled using gift cards which will be sent to earners in November.
Only new Members enrolled in the US or Canada count towards this promotion.
A Business On Top of a Business
Act now to maximize your commissions! You can earn 10% on the Riverbend Ranch Black Label subscriptions in your organization. But you need to take action this month to ensure you are eligible for 100% of your Riverbend Ranch subscription commission!
Download Compensation Book
melaleuca-compensation-book-enus.pfd
Contact me with your email address and I will send you the compensation download.
How can I help start your big Melaleuca Check!
Contact me at
Merlo Theodore
 merlotheodore@gmail.com
404-703-2283
Melaleuca is always doing things to enhance your earnings!
---
No comments yet
---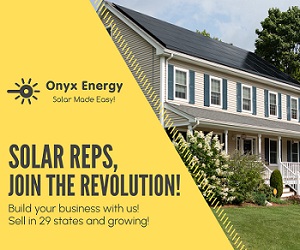 ---
Support
Privacy Policy
Affiliate Terms
Terms of Use
Testimonials