Revital U the sample first company. Helping everyone feel better 1 cup @ a time.
Hello, I am Anna Christensen with Revital U. We are a new health and wellness company. We have launched in the USA and the UK. We are also in pre launch for Canada. Our first product line is our day products. We offer coffee, cocoa, or capsules. They are all natural and once a day. Boost energy, clears brain fog, promote weight loss, helps curb sugar and carbs cravings. And they average $1.33 a day. I have lost 85lbs drinking one cup of coffee a day. These products and the business can be found at revitalu.com/bbygrlamc We are also the sample first company. All of our products are available for you to try before you buy. My contact information is also available on my site.Our second line is our night product. This is called sweet dreams. An all natural sleep aide to help you reach a deep rem sleep faster and get a full night's rest without using man made drugs. This product and information can be found at samplefirstcbd.com/bbygrlamc
Our products and business opportunity all come with a 30 day money back guarantee. It is $99/£99 to join. This gets you 100 samples the company ships for you. There is no monthly requirement, no minimum you have to sell, no big packs to buy. Our company truly believes in helping everyone. We also give away no strings attached money daily on Facebook. This is truly a risk free investment. Please feel free to contact me with any questions. bbygrlamc@gmail.com

This opportunity has been a true blessing to me and my family. I'm so thankful I said after trying my sample. I felt the difference the first day. I had more energy, I didn't feel the need to snack all day, and I didn't need my energy drinks to make it through the day. I am a mother of 5 kids, a care taker for a cancer patient, and I work full time. This business can be done anytime from anywhere. Once you sign up they will send you an email with you business influencer ID and a link for our app. Everything you will need is in the app. Training videos, links to text, post, email. Contact information for customers. The company will message you when someone requests a sample. And we have the best support system. Everyone in the company will help you every step of the way. The only way you won't succeeded is if you quit on yourself.

Again I will say, this is the easiest business to run, all done from a very simple app on your phone. And everything has a 30 day money back guarantee. Sign up today with no risk and grow with us from the beginning.

We are also less then two years old. While we are still small, we are taking the world by storm. This is your chance to join a blessed business in the beginning and sore to the top.

Thank you for your time,
Anna C
Revital
---
---
---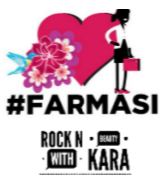 Member Ad
Become your own Boss
Do you want to be your own boss and work when you want to? I have a great oppertunity for you!
---
Support
Privacy Policy
Affiliate Terms
Terms of Use
Testimonials