How to Write in a Way that Enrolls New Reps
Hijack the Hottest Copywriting Chops with Your Own Master Swipe File!
When it comes to business, I would rather communicate by writing any day.
Unfortunately being a network marketer like I am, it's impossible to not talk on the phone, but I'd rather write an email if I could!
For those emails to drive new enrollments, they have to be persuasive. So how do we write persuasive and influentially?
It's a skill called COPYWRITING.
Copywriting is the skill of writing words that make people take whip out their credit card, click the Purchase button and buy things.
And for anybody building a team or selling anything online, there isn't a network marketer or home business entrepreneur who can do without the skill of copywriting.
Let's see the fastest way to become hyper-proficient at copywriting such that you are able to emulate those who are already heavyweights of copywriting .
The good news is it's way easier than you think!
The bad news it takes energy.
So whether you're writing articles, website content, funnel copy, emails, or anything, without the skill of copywriting, a person's results will be mediocre at best.
Here's how to become a copywriting expert quickly.
Step 1 - Start Your Own Copywriting Swipe Collection
What is a swipe collection?
A swipe collection is a stack (or computer file) of copywriting bits that others have written for you to model in the future. They can be phrases, words, sentences, or anything that sounds like something you want to use in the future.
What's the best place to discover material for your swipe collection?
Right under everyone's nose: Build your swipe collection from emails, sales pages, websites and writings of people who are really good at copywriting already!
Mike Dillard. Frank Kern. Perry Marshall. Those are my favorites and you can sign up for their email lists and read their emails... they're jam-packed with free material for your swipe collection!
WARNING: DON'T COPY what others are doing word for word. In other words, use concepts, ideas or tiny phrases and work those into your copywriting. Avoid using entire sentences!
Remember that a wise man once said,
"Copying is taking material from one source, whereas research is taking material from several sources."
Emulating those who are already super proficient at copywriting is the fastest way to learn it - so put your own spin on what they're already doing!
Step 2 - Begin Creating Content
The best way to learn any skill is to jump right in and start doing it - and copywriting is no different! Become somebody who immerses themselves on any opportunity to engage in producing copy.
How can you accomplish this?
Write copy whenever you can. Are you active on social media? Post every day with the purpose of influencing somebody to do something.
Will they do what you say all or even most of the time? No! But you're strengthening a muscle - and a very valuable one at that.
If you have an email list, start writing an email every single day with an offer inside send it to somebody.
Do you do affiliate marketing? Then promote other people's products as an affiliate and earn a commission every time somebody buys.
At the end of this I'll share an opportunity with you that you can use to start earning while you learn.
The key is to get busy and start writing. Use your copywriting in all you do - and it will become your natural means of communication.
Step 3 - Create Content CONSISTENTLY Every Day
So here's what to do: take everything we talked about in Step 2 when it comes to writing copy - and write new copy every day. Even if it's just a post on social media - create a piece of content every day to grow your copywriting muscles.
In less than two weeks' time you will be absolutely amazed with not only how much content and copy you've created, but how much easier copywriting now is - and continues to get!
Write another email to grow your autoresponder sequence. Or create a new funnel with a new unique sales position that you didn't do before.
Or pretend you are writing an Amazon Kindle description for that book that you never got around to writing.
Practice, practice, practice your new skill of copywriting whenever you can a little everyday and you'll be shocked with how quickly you can get extremely good at it.
Could Copywriting Be the Golden Skill?
Mike Dillard is a marketing guru. And he will be the first to tell you that copywriting is the Golden skill. He's even said you can literally write your own paycheck once you get good at copywriting!
So when you become adept at copywriting, it will influence the way you speak verbal words. Copywriting is simply persuasive language... and when you can write persuasively, you can think persuasively. And if you can think persuasively, you can talk persuasively.
When you're a persuasive person... you can decide to call the shots and watch on as life bends to your will. Copywriting is the most risk free valuable skill you will ever learn.
So build your own personal copywriting collection while practicing your copywriting every day. These 3 steps will help you become a juggernaut copywriter as new reps enroll in your network marketing business and your income begins to go up, up, up!
What if You Could Earn While You Learn?
How interested would you be if you began to realize that you can but don't have to start making a side income starting right now - all while building this skill of copywriting?
Just suppose getting good at copywriting became REALLY important to you.
What I'm about to share is going to give you plenty of opportunity to flex your copywriting muscles - while getting paid to get good at it. How cool is that?
Click the link below to purchase the product that I began my copywriting journey with so you can promote it too.
This will pay you commissions whenever you sell a copy and there are literally infinite ways you can promote it. Of course to qualify for affiliate commissions, and to credibly speak to how great the Digital Enrollment Machine is, you'll have to purchase it for yourself first.
The great news is that using the link I'm sharing, I've secured this for you at not the full retail value of $297 - but on $29!


But if you're looking for some more personalized help on how to do exactly this - to get paid while you learn, Reach out and Connect with me.
I'll be your copywriting skill-building advisor and together we'll help you grow your copywriting skills and allow you to finally write your own paycheck.
You're worth it,
Adam
---
---
No comments yet
---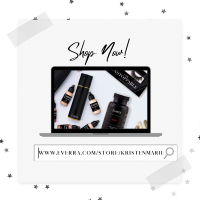 Member Ad
Earn Tron the Easiest Way
Cyberchain is a unique 3x2 Matrix System. A smart contract you can start with as little as 100 Tron and earn unlimited amount.Earn enough Tron before the price skyrockets - Start Today
---
Support
Privacy Policy
Affiliate Terms
Terms of Use
Testimonials