Arbonne Opportunity
I am an independent consultant for a Health and Wellness company called Arbonne. The company motto is that we are pure, safe, and beneficial. We pride ourselves in being cruelty free, gluten free, and vegan. Arbonne bans over 2000 ingredients, making it safe for your body inside and out! It is known for its 30 Days to Healthy Living Cleanse, 30 Days to Healthy Skin. There is also a cosmetic line along with bath and body products. As a consultant, you are given the opportunity to be your own boss, work from your phone, and create amazing relationships with those on your team. Arbonne is not about getting as many people on your team as possible, it is about creating relationships and promoting a healthy lifestyle. Visit my website and request more info and I would be more than happy to discuss the opportunity further!
As a consultant, you will be given a generous discount of 35-50% off and be able to work closely with your sponsor. If you sign up Under me, I will be your sponsor. You would be able to attend weekly team meetings (video calls using Zoom) and even attend further trainings for each promotion.
Of course, in order to purchase and use the product, you do not have to be a consultant. You have 2 options to either just order full retail price, or you may purchase a annual membership and receive 20% off each individual product and 40% off all sets.
As a consultant, you do not serve any risk. There is no monthly minimum, no auto ship, and after a year if you decide it's not for you, you do not have to renew. No risk!
Once you earn your first promotion and become a District Manager, you will begin earning cash back on all of your own personal purchases which will end up paying for everything itself!
Once you reach your 3rd promotion and become a Regional Vice President (RVP), you will be given your very own white Mercedes Benz of choice and Arbonne will send you your monthly car payment. A FREE MERCEDES TO BE TOUR OWN BOSS.
This company has blessed me in so many ways, I cannot wait to see where it takes me. I took a leap of faith and I haven't looked back! Where could you be in 6 months? A year? Let's find out!
---
---
No comments yet
---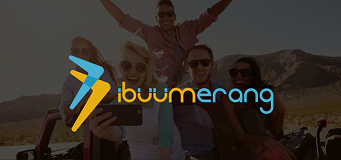 Member Ad
OVER 100 PRODUCTS IN ONE PLACE
Please take a look at my new website full of all the latest health and fitness, weight loss and mindfulness products
---
Support
Privacy Policy
Terms of Use
Testimonials