Wealth building home based business with corporate status
If you are looking for a great home based business then Karatbars International is the vehicle to reach both your long term financial goals and your pursuits to spend more quality time with family.
To reach these goals Karatbars Intl. (started in 2011) provides an amazing SIX different Trillion dollar markets to allow you a maximum amount opportunities for success. 1) Gold. Bullion in 1 gram increments 2) Cryptocurrency backed by gold 3) Network Marketing 4) Telecommunications 5) Limited Liability Corporation 6) Global Social Media advertising. Let's take an in-depth look at each to see if this is the generational wealth generator that we all need.
The design of the Karatbars Intl home business is saving in gold bullion in 1 to 5 gram increments of your choice, saving in gold backed Cryptocurrency, and compensation for referring others to saving in gold and gold backed Cryptocurrency.
This company is truly unique because there are no requirements to buy anything. No memberships fees. No monthly or yearly fees. Its simply free to join. Whenever you purchase or receive free gold, it's shipped to your door. It's all LBMA accredited 999.9 gold bullion. Karatbars Intl has it's own gold mines which are the driving force behind it's Cryptocurrency coins.
These coins have a variable exchange rate currently of 100 coins equals 1 gram of gold. In 2020 it will be 75 coins to 1 gram of gold. In 2021 it will be 50 coins to 1 gram of gold. In 2022 it will be 25 coins to 1 gram of gold. Finally in 2023 it will be 1 coin equals 1 gram of gold.
Next is how you get compensated for the people who you refer. All payments are in Euros and paid on an international MasterCard. All direct compensation is 10% first generation sales, 3% second generation sales, and 2% third generation sales. The Dual Team Payment pays 40€ at bronze, 50€ at silver, 60€ at gold, and 80€ at VIP.(this only pays 180,000 cycles) The Matching Bonus pays 5% for 2 generations at bronze, 3 generations at silver, 5 generations at gold, and 7 generations at VIP. All are paid weekly.
Then there is the monthly paid Unilevel Bonus which operates on actual units sold, pays 0.5% to 6%. ( you can earn the 4.5% Gold Director Rank in 6 months or less). There are also the Lifetime and Generational Bonuses, World Pool, and World Premium Pool.
1.Turn your home business into an LLC
Purchasing one of the packages, opens up the compensation plan. Packages start at 150€ then go to 1€ million. Because these are income producing packages, they are tax deductible as intrinsic property when you register as an LLC with Karatbars Intl. (No DBAs or sole proprietorships) The tax code favors corporations to the tune of a 20% taxable income rate. The LLC licensing, any training, hiring your children ages 7 to 17, your vehicle, cellphone bill, tax software, business supplies/equipment, the work credit for Veterans and placing or rolling over your Cryptocurrency in a Self Directed IRA are all just some of the credits and expenditures.
2. New trends and Blockchain Technology
The CashGold Exchange Machine (CEM) has already began to pop up in shops around the world, only through Karatbars Intl. These machines accept Cryptocurrency and any country's fiat currency from your account with a QR Code then dispenses 24k gold bullion.
The K1-Impulse cellphone is the Holy Grail of privacy. lt works on the all new VoBP (voice over blockchain protocol), like digital coins, instead of satellites and private servers. For starters, unlimited documents, media and text regardless of size. Regular International calls. A detachable key that holds unlimited Cryptocurrency wallets. Peer 2 Peer private calling and message sharing. Total encryption. Pin, pattern, face and fingerprint recognition. NFC touch sharing.
The WHIM Laptop is in presale now and taunts a compatible key with the K1-Impulse and a display screen on the back side of the monitor that's also NFC compatible with a touch of the K1-Impulse. Not to mention fingerprint recognition, VoBP driven, unlimited storage, fully encrypted and you cut the camera on whenever you want to
3. The Gold Standard
The K-Merchant system allows people to pay registered merchants Cryptocurrency through this system. Merchants now have the to accept Cryptocurrency and instantly transfer it over to their local fiat currency without any volatility issues. Also with Cryptocurrency, there arw no charge offs. No transaction fees to the buyer or merchant. The software is easily installed on Android or IOS. Fees are generated through the software for the KBC, KCB and the new to be merged GSC coin.
The Karatpay system allows you to purchase anything on the Karatbars E-commerce website with gold. Simply exchanging dollars for gold.
---
---
No comments yet
---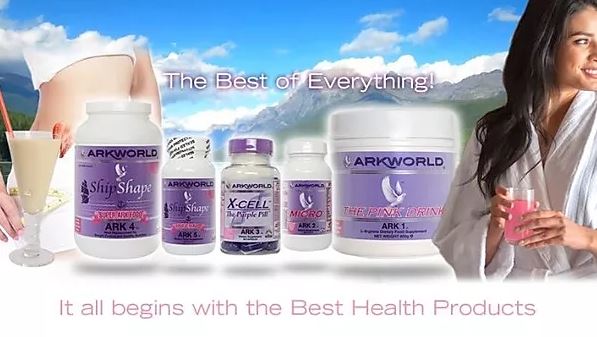 Member Ad
#1 in travel, DREAMTRIPS!!
Be a part of the worlds best voted #1, fastest growing, travel club NOW!! Take trips of a lifetime! ✔ off that bucket list, where would you go? bring a friend or 4. Hurry! You don't want to miss out!
---
Support
Privacy Policy
Affiliate Terms
Terms of Use
Testimonials