Do Not Allow That Challenge Intimidates You.
Do Not Allow That Challenge Intimidates You.
Tell yourself you are bigger than this.
Tell yourself you have all that it takes, and nothing is impossible to those who believe.
Nothing is impossible until it becomes impossible after you have given it the best shot of your efforts.
So fear not.
Intimidation is a fact of life, but we must not allow it to incapacitate us.
There are times we fill intimidated by the magnitude or the weight of the task before us.
Or feel intimidated by other people (significant or insignificant) our space.
Don't be will be my advice.
How then do we overcome such times when we are faced with what appears to be wholesomely bigger than our capabilities or perceived abilities?
One of the best strategies is not to deny the reality but acknowledge it for what it's worth, without getting emotionally engaged with its size.
You must tell yourself you have what it takes and the strategies to overcome the challenge no matter how big it appears through self-belief.
Remind yourself you have what it takes and that you are not alone to overcome this.
Approach the challenge in bites size chunks that you can handle with your abilities and face it in actionable sizes.
One bite size at a time.
You will then see how easy it becomes as you succeed one chunk at a time.
Start small but think big.
Start small and build yourself up.
Picture your ideal self and take concrete steps to get there.
Honestly believe that you can achieve your greatest desires.
Resist the urge to cling to the identity that has been holding you back.
When things change inside you, you will start noticing changes around yourself as well.
You will manifest all the goodness you deserve.
"Don't let worry control you.
Try changing the way you respond to an adverse situation. Adjust your attitude. Put some space between the event and your reaction. Look for the good in all situations. Let all the extra stress, and overthinking go. Take a moment to breathe and think before you act. Realize you are in control of your thoughts. You get to decide how good or bad the situation is. Everything is all in how you look at it". DM
"To be yourself in a world that is constantly trying to make you something else is the greatest accomplishment.
― Ralph W. Emerson
Even at such times as this refused to be overwhelmed by the challenge by being yourself and be strong in the inner man.
Your limitations are only those you set up in your mind, or permit others to set up for you. – Og Mandino
Shalom
My name is Dr Dimeji Afolabi (Also known by some as Adime) I am your friend-a son of the encourager assigned to add value to you and inspire you to be the best you can possibly be and more - be a winner in your own race of life.
Don't worry choose to be Happy
You are blessed to be a blessing.
PS
Jealous of other people's success?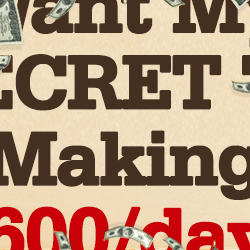 ---
---
No comments yet
---
---
Support
Privacy Policy
Affiliate Terms
Terms of Use
Testimonials