Go Solar with No Out-Of-Pocket Cost
Do you own a house? Do you pay an ELECTRIC BILL?
Would you like to reduce your ELECTRIC BILL?
GO SOLAR!!
If your home is in one of our marketing areas (20 States) you can qualify for NO COST SOLAR.
NO COST FOR THE EQUIPMENT & INSTALLATION
Here's an example from a friend in CA.
BEFORE SOLAR - $365.32
AFTER SOLAR - $34.05
WHO IS SOLAR CITY?
• Out of the 4,000 solar companies in the country, Solar City has 39% of the entire market share.
• If you do a comparison of megawatts installed – Solar City has more installations than the next 10 largest companies combined.
• We are a publicly traded company. Our largest investor is Google – they have invested 1.4 billion dollars.
• Our largest client is the department of defense – we have a 2 billion dollar installation contract for all of the military bases countrywide.
• Our sister companies are Tesla Motors and Space-X.
• Our Chairman is Elon Musk – one of the greatest minds of the century – our CEO is his cousin.
• We double in size every year and our most current metric is a new solar customer every 25 seconds.
• We are a vertically integrated company that has almost reached our peak of cost reduction.
• Everything is in house – we even have our own finance company (no other company does).
• We are also in the process of building the largest panel manufacturing plant in Buffalo NY (this will complete our vertical integration). How did we fund that project? The state of NY gave us $5 billion in the form of an investment to bring jobs and prosperity to a dying industrial city.
• We are building a $5 billion dollar Tesla Giga factory being built in Reno right now. The ion battery plant will be pumping out a million batteries a year for residential solar Power Walls (solar battery) and vehicles. The batteries are the first step in the next phase of solar evolution. A nationwide mini grid allowing every home in the country to benefit from renewable energy regardless of their physical environment.
• Lastly – Solar City is not just growing vertically from an internal standpoint, but we're expanding globally.
• We will be in Mexico next year and we'll cross the pond into Europe and Asia after that.
All I need is your ZIP CODE to see if you qualify. In 10 Seconds I'll let you know.
TEXT your ZIP CODE to 864-414-3749
DO SOMETHING GREAT TODAY FOR YOURSELF & THE PLANET
GO SOLAR!!
Terry Palma
864-414-3749
---
No comments yet
---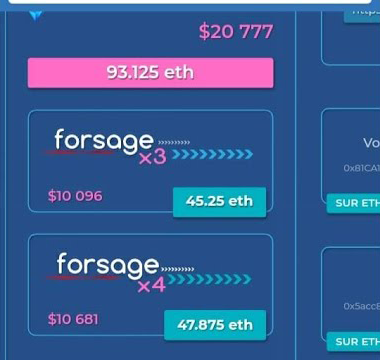 Member Ad
JOIN FORSAGE SMART CONTRACT
Work from home Earn residual income in EthereumWith or without referrals for less than $17 signupJOIN FORSAGE
---
Support
Privacy Policy
Affiliate Terms
Terms of Use
Testimonials