Designer Fashion-Independent Distributor Gemma-lou
I own a business selling designer clothes and accessories and I'm offering you the chance to sign up for free from now and up until the 29th of this month so if you would like to join my team and run your own successful business then email me at
gemmaplatts1984@gmail.com
Here are just a few benefits
1-If you join you will have 8 ways to gain commission.
2-Get your own free online shop
3-No join up fee
4-And 50% off ranges.
For more about this click the following link Https://youtu.be/-yjnaFHRiUs
:WHO ARE 1FASHION GLOBAL?
It is a BRAND NEW international company that specializes in network marketing for the fashion industry. With an extraordinary product with great quality and it promises to revolutionize the way we perceive network marketing. The company is based in barcelona but it is registered in manchester and is registered with companies house and registered as a private limited company.
:WHAT IS THE STRUCTURE OF THE COMPANY?
1 fashion global is led by CEO Esther Padilla who has 23 years of experience in network marketing for the fashion industry and has vast experience of running her own previous companies. She has partnered in 1 fashion global with Juan Andres Campos and Francisco Gomez Leon. Stephanie Brison Heraud created this group and started this team, stephanie is based in france and is within Jerome Cazaux team, Jeromeis a founder of the company and is the top man in france. I joined stephanies team as 1 of the first people within the UK and have since supported Stephanie to grow the UK rung of the business.
:WHERE CAN WE RECRUIT?
1 fashion global is an international company so you can recruit WORLDWIDE except Venezuala.
:WHEN DO WE LAUNCH?
We launch on the 30th April 2016
:IS THERE A MINIMUM JOINING AGE?
Yes you have to be 18 or above to join.
:IS THERE A JOINING FEE?
Up until the 29th April Joining is FREE but after that it will be 19.90 euros which is approx £15.50 depending on conversion rate at the time.
:ARE THERE ANY OTHER FEES?
There are no monthly fees to run your business. There is 1 annual fee of 19.90euros which equates to approx £15.50 depending upon the conversion rate. This payment is to cover the licence costs, thiswill need to be paid annually from when you joined. If you joined during the prelaunch period and joined for free then the annual fee will apply but not until 2017.
:WHATS 1FASHION GLOBAL HUMANITY?
1 fashion global will have its own humanitarian association. The company will donate 1% of global profits to this cause.
---
No comments yet
---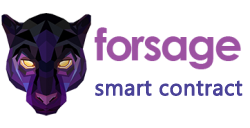 ---
Support
Privacy Policy
Affiliate Terms
Terms of Use
Testimonials