What I Am Doing To Get 1-3 Signups In My MLM Almost Daily
It's true.
I am seeing signups left and right, almost every day a new person joins.
Yesterday 2 new people signed up, bought a package from me, within 24 hours of each other (one late at night, then one early in the morning).
So how I am getting these results?
Or better yet....
HOW CAN YOU GET THE SAME RESULTS?
The Momentum
First you must get the momentum going. Whatever you chose to do, you must stay at it and keep moving. Continuing a steady pace, or getting more aggressive is fine, but letting up or skipping a day will not cut it.
I am combining a combination of paid strategies along with low cost and free strategies.
Together, these strategies increase my signups. I continue to bring in more and more, and a lot of that is because of the system I am using and the success of others in my team too.
Why They Signup
In my primary company, we use a system that will notify all those who watched the presentation, when a new person is joining.
If the person who seen the presentation before the new signup happened, they get a chance to join and earn off the new signup too. Even though they did not bring them in.
Every Thursday at midnight, all the paid affiliates go above those who are still on the fence, and above the ones who took action (if they watched the video first).
So when one person joins as a paid affiliate, you see a huge increase of people wanting to know how to get in so they can start off with a good head start and volume to cashed in on later.
This system is why promoting it heavy, will bring results no questions asked.
How Do I Promote The System And Company?
Since increasing simple video views is all that's needed to get signups and paid affiliates, I chose to use a combination of strategies.
SOLO ADS - Getting a lot of views to the presentation is simple by just paying someone with a good high quality list to email the offer out for me. This gets massive amounts of people both in as free pre-enrollees, and even a few paid affiliates.
BLOGGING - Using my blog to promote this system has been very successful. I get more serious people from this source than any other. Fewer leads than from solo ads, but higher conversions.
CLASSIFIEDS - Running paid ads on Craigslist has brought paid affiliates in as well. It's very cost effective and gets a lot of leads. Using the ad copy we have will get you a higher percentage of serious people than most of that click bait you see.
SOCIAL MEDIA - Simply congratulating new people will get many people asking what it is. Then simply send them the link and bingo... another pre-enrollee that encourages more people to join.
ARTICLES - This right here. Writing articles explaining the system and the simple process to finally see success in MLM helps a lot too. I see new pre-enrollees every time I publish a new article. Some better than others.
So How Does This Help Me?
If you were to take the free tour.....
And just watch as I drive massive amounts of leads to the system....
You will get an email update on the progress of pre enrollees and paid affiliates.
If you chose to become a paid affiliate at even the lowest possible level....
All these paid affiliates will go under you and contribute volume for your payday.
Meaning....
My investment will increase your payday, even if I am above you.
Don't just take my word for this massive momentum...
See it for yourself, for free.
---
No comments yet
---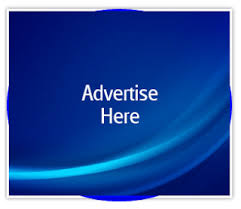 ---
Support
Privacy Policy
Affiliate Terms
Terms of Use
Testimonials