RELIEVING FINANCIAL AND MONEY STRESS WITH CROWDFUNDING
Financial stress is a killer. It systematically destroys the mind, body and emotional wellbeing in every area of your life. Coming out of the pandemic, millions of people worldwide are suffering with a mental health problem called Money Anxiety Disorder. The common signs are:
Worrying about money
Anxiety feelings when you think about money
Headaches and migraines
Depression
Insomnia
Muscle tension and lower back pain
Ulcers and digestive problems
Neglecting to pay bills/Avoidance and denial
Spontaneous shopping sprees
Phone calls from bill collectors
Because of the pandemic, many are choosing to becoming an entrepreneur or start a home based business as a solution in relieving financial stress, which are:
Paying off student loans
Paying off credit card debt
Saving for your kid's college
Buying a new house
Affording the mortgage or rent
Paying your bills
Paying medical bills and health insurance
The reality of financial stressors is a result of your mental thoughts and beliefs about money based on feelings of lack, stress, failure and financial fear. The reason financial stressors control your life is because of no awareness. Not being physically or mentally aware of your financial stressors means it controls you instead of you being in control. To control your financial stressors, you need an action plan or goal. The action step begins with being aware of your thoughts, feelings and emotions along with acknowledging the cause, so you can put into place the action steps needed to change things.
Having financial stressors in your life makes running and starting a MLM or home based business a challenging experience. If all your energy is on "making money and chasing dollars" success is null and void. Here are some MLM financial stressors:
97% of people in MLM companies do not make more than the investment they put in
Top income earners are like .001%
90% of business fail within their first year because of run out of leads, money or both
90% of people in Home base business don't make enough money to cover their auto ship or recurring monthly fees
The major reason a person joins a MLM, and network marketing opportunity is to relieve financial stress. To be successful requires building a team, which is another stress factor. I see two critical missing pieces needed in relieving MLM and network marketing opportunity financial stress, financial education, and immediate upfront residual cashflow to sustain product purchase and support team building
It takes a TEAM (Together Everyone Accumulates Money) in MLM and network marketing to relieve and stop the financial stress in your life. Empowering your Team with monthly residual cashflow begins with 3 steps :
Start a Self-Fund Crowdfunding Cashflow Support Network, that will not interfere with your business opportunity.
Have 3 people in your business opportunity join you in a duplicatable and easy system to follow
Have your 3 people do and follow the same process
End Result: You now have everyone on your team receiving residual income daily and monthly with a one time only out-of-pocket donation to your business opportunity.
Ready to learn how to use crowdfunding to build a financially successful TEAM in your business opportunity.
---
---
No comments yet
---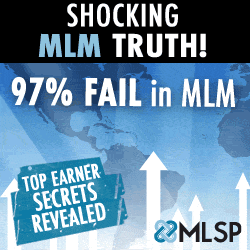 Member Ad
Worldwide Freebies & Contests
FforFree.net is the #1 stop shop where you will find all the best Freebies, Deals and Contests available on the web right in one place. We are leading source of information for freebies/contests/deals
---
Support
Privacy Policy
Affiliate Terms
Terms of Use
Testimonials