Hard Work Will Build Your MLM Business Using These Ideas And Strategies
Many people want to find a way to build a MLM business, with ease.
Looking for the perfect way to find new team members, and get lots of customers.
But, is there such a way?
Truth is, there is no easy way to build a MLM business.
But the good news is, there are ways where hard work can make it happen.
And the best part is, if you are willing to do the work, then you will pass most people in the industry and make it to the top of any company you wish.
Here are some ides to help you create success in MLM, that take hard work and lots of effort.
Massive Prospecting
The part most hate is having to speak to new people about their business.
But, if you make it a point each and everyday, to speak to a specific amount of people, you will find that you are able to sponsor more and more people into your business.
A good place to start is prospecting a minimum of 10 people before you quit prospecting that day.
I prefer to use self generated leads mostly, but when there is not enough of them for the day, I will use MLM Genealogy Leads.
With a lifetime of MLM Genealogy leads supplied to you, there is no way you can ever run out of good prospects to speak to.
Heck, try for 20 a day if you really want to crank things up and rank advance faster!
GO HERE TO LEARN HOW YOU GET A LIFETIME OF MLM GENEALOGY LEADS
Content Creation
One way to get more self generated leads (the best kind possible) is to create a lot of content.
You can use places like MLM Gateway, or start your own blog, or both.
I have my own personal branded blog, and when I get visitors, those visitors usually lead to team members.
The one who will get the most visitors, is the one who puts out the most content, the most valuable content, and who learns more SEO skills.
This is a lot of work, but fun to do.
Consider starting your own blog, and adding new articles to as many places as possible everyday when you are not prospecting.
This will get you more and more signups every time you publish new material.
Videos
Don't forget to make new videos as well.
There are a million ideas you can come up with for a video advertising your company.
Load the video to Youtube and start a Youtube channel.
Use the videos in your article and blogs, and give it a little extra exposure.
Make videos on each product you have, each benefit a product gives, the opportunity aspect of the company, and testimonies.
Aim to create a new video everyday or as often as your schedule allows. When you begin publishing hundreds of videos, a lot of leads and sales begin to drip in.
Social Media
Everyone is on social media.
So why not have a social account on all the giant platforms?
If someone doesn't see your Facebook post, perhaps they will see the Tweet, or the Pin.
You can automate a lot of your postings, and use them to create curiosity, get traffic to your blog, get opt-ins to your list.
All it takes is for just one of your accounts on any of these platforms to go big, and your MLM business will reap the rewards of this happening.
Don't forget, these are also places to hit your prospecting numbers as well.
Live Broadcasting
Using live broadcasting will make you an authority figure more then anything else.
You can host your own webinars from time to time, and use them to generate leads and run ads for.
Webinars pull in a lot of opt-ins when you find a good topic to teach on.
But, there is also Facebook Live, Periscope, and Youtube live streaming.
Begin using live broadcasts in your routine from time to time, and your lead generation will go through the roof.
Paid Advertising
Here is where you let your money and investing do a lot of the work for you.
But, there is still work to be done with paid advertising.
The idea is to test out a few ways of advertising to see what is leading to the most sales and conversions.
Social media ads, solo ads, sponsored videos, classifieds, and other types of advertising are available for MLM businesses to use.
Having some type of paid advertising running in your business at all times is important to building a team.
If you can't possibly afford paid advertising, then you need to work extra hard on the steps above to get to the point where you can.
Paid advertising will impact your business and even help the other forms of promoting generate more for your MLM business.
Include Them All In Your Day
It may seem like a massive amount of work, because it actually is.
But, like I mentioned before, that's what it will take to build your MLM business to a top earner status.
Start by getting the hang of one strategy at a time, and when you are perfecting it, include the next one.
The more avenues you have in place to pull in leads, convert sales, generate new prospects, meet new possible team members, and so on, will help you to reach the level you desire.
There is no way that takes little effort that I am aware of.
There is no one I know who has hit top earner status using little effort.
It boils down to how much you can put into it, and how long you can keep doing it.
Got A Strategy You Love Using?
If I did not mention a strategy that you use, then please mention it below in the comments.
The ones above are my own strategies I work on everyday I work my business.
If you have more ideas, then please share them in the comments below.
Or, if you got value from this, then also feel free to leave a comment below.
Don't forget as well, you can send me a connection request here on MLM Gateway and I will be happy to accept it and share more value and tips with you.
---
No comments yet
---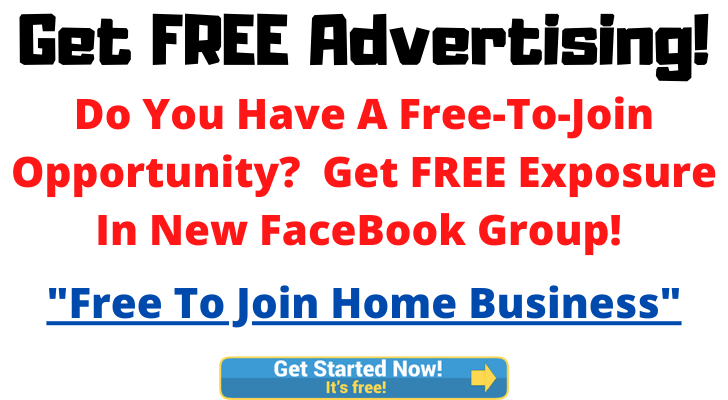 Member Ad
Crowd1
Crowd1 is the world's first affiliate marketing platform were you earn 6 WAYS just check it out and see how much you can Earn from this great program
---
Support
Privacy Policy
Affiliate Terms
Terms of Use
Testimonials