6 MLM Success Tips
Because of all the myths and misunderstandings regarding network marketing, also known as multi-level marketing (MLM), many individuals are afraid of it. The stated low MLM success rates contribute to some of the hostility. A multi-level marketing company, on the other hand, isn't doomed to fail any more than any other company. Success comes from putting in the effort to create whatever home business you start.
Many people, for whatever reason, do not consider their MLM business to be a business, as they would if they were opening a franchise or starting a business from the ground up. Treating your MLM enterprise like a company is one of the most crucial things you can do to ensure your success.
1 . Learn about the realities of multilevel marketing.
Arm yourself with knowledge to avoid pyramid schemes and MLM scams. Learn about the direct sales industry as a whole, conduct thorough research on MLM organizations, and assess if you and your sponsor are a suitable fit. While MLM has the potential to make you wealthy, statistics reveal that only about one out of every 100 MLM reps succeeds or makes any money. However, this isn't always the fault of the MLM industry. The majority of athletes never make it to the Olympics, but this is not the fault of sport or the Olympics.
Any significant achievement involves both knowledge and action.
2. Don't Harass Your Family and Friends
Nothing can irritate your relatives and friends more than persistently bugging them about your company. There's nothing wrong with telling them what you're up to and seeing if they're interested, but if they're not, move on.
While many firms recommend establishing a list of 100 individuals you know, you should keep in mind that most successful MLMers only have a few people from their original list in their business.
Friends and family who are in the business usually join after witnessing the MLMer's success.
3. Pay attention and sell the remedy.
Many businesses provide scripts to aid in the sale of their product or service.
While these can help you learn as much about your product and deal, sales is mostly about proposing a solution to a customer's problem. You may adjust your pitch such that you're the solution to this issue by first qualifying your contact and then listening to their demands.
4. Learn to Market Yourself
The three-foot rule (everybody within 3 meters of you is a client) and other basic marketing strategies are frequently used by MLMers. Direct sales, on the other hand, is like every other business. It may and should be promoted in a range of techniques that evaluate your target market's needs, how you can assist them, and where they can be discovered. To that aim, you can improve overall sales and interest in your company by using a range of marketing techniques such as a website (check your company's website policies), email, and social media.
5. Differentiate Yourself from Other Distributors
Amongst the most difficult aspects of MLM is persuading prospects to buy or join with you rather than with other local or online reps. Because you're offering the same products as thousands of others, customers have a choice. You must accomplish something that distinguishes you from the rest of the crowd. Give people a reason to pick you above the other salespeople. More customized service, developing your own incentive programs, or something with more value are all possibilities.
6. Look for a company that makes a product that you enjoy.
Too many people are so enthralled by the prospect of a large income from MLM that they fail to pay attention to what the firm is asking you to sell. You can't sell something or share your company unless you truly believe in what you're representing. Make your MLM research and choose a firm with a product you can become excited about. Before you join, make sure to look inside the compensation plan to ensure it is fair to you.
If you are looking for a legitimate MLM company to build your business online, click here <<<<<
---
No comments yet
---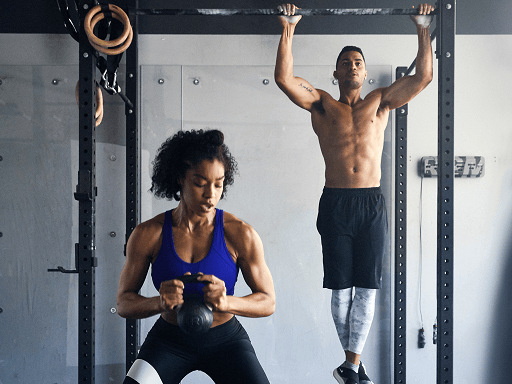 Member Ad
Learn and Earn
Have you ever felt like you were meant for more?What if there was a way for you to build a better life & experience more happiness & fulfillment?
---
Support
Privacy Policy
Affiliate Terms
Terms of Use
Testimonials