The Future of Energy and Your Financial Security
THE POWUR STORY
I want to share a story about a 31 year old entrepreneur by the name of JONATHAN BUDD, who by the time he was 26 had made over $10 million dollars on the Internet and had built teams of people all over the globle - while in the Amazon Rain Forest he got an idea to create a movement of people that would solve how ENERGY was produced and consumed. That was two years ago.
WELCOME TO POWUR - The ENERGY MIRACLE.
POWUR INTRO by Jonatan Budd - https://youtu.be/Seb_a4SS7sA - 2 Min. video

Jonathan knew that he needed a partner to accomplish this goal and so his search took him to all the major SOLAR companies - after lots of research, time and money spent he created a partnership with SOLAR CITY, founded by none other than ELON MUSK, who also founded PAYPAL, TESLA and SPACE X.
POWUR is now the direct sales arm of SOLAR CITY. Our mission is to build an army of ADVOCATES & PARTNERS around the globe to tell people about the advantages of GOING SOLAR. After almost two years POWUR was introduced to a small group of about 300 people in San Diego on October 17th, 2015.
For me it all started with this video - www.powur.tv - When I saw ELON MUSK'S name and photo in the video and immediately knew I had to start investigating because if what I saw in the video was REAL then I had to be part of what I knew would be a GIANT. Well after attending the October Prelaunch I knew it was not only REAL but it was positioned to do something that had never been done. It would DISRUPT the $6 Trillion dollar ENERGY INDUSTRY by teaching 50 million US homeowners how to produce and consume CLEAN energy from the energy plant that would be installed on their home at NO COST. This is one of those stories that almost seems too good to be true. All we ask HOME OWNERS to do is GET THE FACTS. Find out if they qualify for -0- DOWN SOLAR. That involves a 10 minute conversation with our solar partner. It's painless and it COSTS YOU NOTHING. If you're home qualifies you will get your very own SOLAR PLANT - at NO COST!! Your energy bills will GO DOWN and you will be doing your part to help the planet.
TIMING IS ON OUR SIDE - IT'S NOT IF IT'S WHEN
The handwriting is on the wall. This movement is going to happen - in fact it's already happening. If we would have waited a year we would have been too late. People are going to SWITCH to CLEAN RENEWABLE ENERGY and we want to be the company that helps them do that. It's time to build the new POWUR GRID.
We Are the First Generation to Feel the Effects of Climate Change...
And the Last That Can Do Something About It."
If you would like to become an ADVOCATE, POWUR PARTNER or SOLAR CUSTOMER get back to me and I'll send you a private invitation.

To Your Success,
Terry Palma
palma.terry@gmail.com
864-414-3749
---
No comments yet
---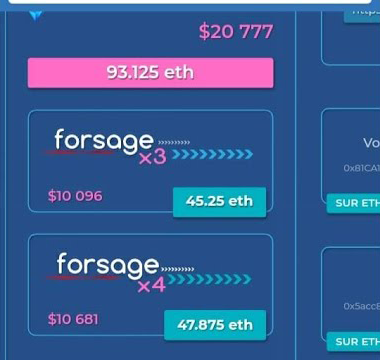 ---
Support
Privacy Policy
Affiliate Terms
Terms of Use
Testimonials