Majority Media Brand development & Marketing Strategy for Small Business Owners
Blessed to have had the opportunity to start Majority Media LLC. I created in order to help small businesses grow. We spend so much time helping other accomplish their goals and dreams working in the corporate world.
One of the frustrations for me was that if a clients budget wasn't big enough then I was limited on the time that I could give them. I believe that not every company started fully functioning and making money hand over fist. We all have to start somewhere.
My goal is to help turn a good idea into a business. A small business into a thriving business and beyond. You'll see post and ads where we talk about turning something into everything. Investing in yourself and following your dreams. This is what I'm referencing.
We are a one stop shot digital agency. Our product suite consist of being able to help from web design all the way through to managing your marketing campaigns so that you can grow your business. We base our brand development on your goals, budget and needs. Looking to educate you on being able to run a thriving business along the way.
Realizing that some need help earlier on in the process. We work on brand development from the idea through to the business being created and beyond. Providing insight and strategy on how to get started in a way that works for you.
Whether it be starting with getting your domain and hosting for your website and building it out for you. Then transitioning it over so that you never have to worry about being beholden and under thumb to us via your website. Setup an annual account that makes it easier to get started without the need to have the budget that others need to get started. Pay it out throughout the year. When the contract is done if you want to switch over to your own hosting etc. We are happy to do it.
Our goal isn't to lock you down it's to see you grow. Walking beginners through how to read reporting. Identifying their key audience. For those more advance we provide the tools to manage your business and be more hands on. Things like making it easier for you to be able to make updates to your website. We want to see you succeed. An educated customer is one of our best customers. So we set out to make it so that if you don't start that way you learn along the way.
Simply put we care. It's a teach an entrepreneur how to flourish and they'll always be loyal to your brand even if not an ongoing customer situation with Majority Media.
---
---
No comments yet
---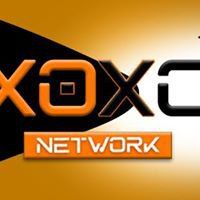 Member Ad
YOU'LL NEVER LOOK BACK AGAIN!!
Do YOU want Security, Growth, Financial Freedom and more time with your loved ones with minimal effort and a small layout through a LEGITIMATE INTERNATIONAL company?DON'T WAIT, CONTACT NOW!!!
---
Support
Privacy Policy
Affiliate Terms
Terms of Use
Testimonials