THE NOBLE 8 REVOLUTION BUSINESS OPPORTUNITY
HOW THE NOBLE 8 REVOLUTION OPPORTUNITY WORKS

1. Have a desire to help fund our $1billion+ Philanthropic vision along with your own personal goals or projects.
2. Bring $25 for the purchase of an entry level Life Mastery Academy course. This is a PREMIER course for personal growth in all areas of your life.
3. Bring at least 3 people who will do the same. When you make your $25 purchase and introduce three others who make their $25 purchase, you begin an exciting process of giving, growing and profiting.
As a Customer, when you personally refer your third (3rd) Customer who purchases the Life Mastery Academy course, your status changes from "Customer" to Independent Business Leader, (IBL). As an IBL you will then earn your first $25 commission making your course FREE.
There is MUCH MORE! Please review our compensation plan document. It is necessary to personally refer three or more people who purchase the Life Mastery Academy course in order to receive commissions in Campus 1 (Novice Campus).
To maximize our Noble 8 Compensation Plan, you must personally have eight qualified sales.
Out of every dollar coming into the system, 10% is directed to our eight Pillars of Philanthropic Giving As each new "Customer" shares the Noble 8 story and vision, they can also receive commissions and the platform will grow.
Our eight pillars of noble giving are outlined below:
1. Humanitarian causes
2. Disaster relief
3. Innocent victims
4. Disabled victims
5. Youth programs
6. Health breakthroughs
7. Animal abuse
8. General giving fund
Our platform is made up of four separate Campuses. The Novice Campus, Apprentice Campus, Mentor Campus and the Master Mentor Campus. All Campuses work in harmony with each other. Everyone begins the journey in the Novice Campus and can easily and quickly be enjoying the financial benefits of all four Campuses.

Each Campus has 5 Courses and as people advance thought the Life Mastery Academy you can enjoy great financial benefits. If you simply advance to courses 2 and 3 on the 4 Campuses, you can potentially receive life changing income.
We make no promises or guarantees of earnings and our compensation plan is designed to educate you on how it works.
Please see below:
30 min full video on the opportunity: https://www.youtube.com/watch?v=w2Wc_kb7abQ
How to get started: https://www.noble8join.com/seriouswealth
---
No comments yet
---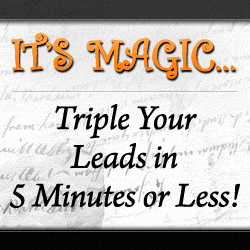 Member Ad
Create Your Own Rewards Today!
Avg. households saves $400/month EARNS on top of that! Help others save. 2023 will be a record year! Add value to your other mlms pass this on as a bonus. Go watch video on next page.
---
Support
Privacy Policy
Affiliate Terms
Terms of Use
Testimonials