Be the first. REALLY
Wealtheo is an online learning platform. This new learning platform and business opportunity will be launching on March 1, 2021 and is available to US residents only. Currently, you're able to join for FREE and build your business FREE from now until then. By building your business now you can see the success that comes along with it. March 1 will begin the official enrolling process and by enrolling between March 1 - March 7 you can be considered as a founder and entitled to a special bonus which will not be available again.
If you've ever been part of the launch of a direct sales company, you can understand the importance of getting in early and the power that comes with it. Build your team with ease by joining now!
WHAT IS WEALTHEO?​
Wealtheo offers a self-paced, online educational platform focusing on personal financial literacy. Wealtheo teaches time-proven principles for you to apply to improve your financial health.
THE OPPORTUNITY 
SIMPLY PUT, OWNING A LICENSED WEALTHEO BUSINESS IS THE OPPORTUNITY TO REACH YOUR FINANCIAL DREAMS
By helping yourself and others reduce debt and become financially literate through Wealtheo's unique solutions.
As a consultant, you have the opportunity to promote our financial literacy courses to others. Not only does Wealtheo teach you the roadmap to get out of debt, but how to stay out of debt by following proven financial principles.
Send us a message to APPLY to join your new team now!
LIMITED TO THE FIRST 50 MARKETERS - APPLY FOR REMAINING SPOTS
If you're accepted, we will send you the auto-recruiting system so you can build your downline of advanced marketers with ease!
NO MORE BOTHERING FRIENDS AND FAMILY!
NO MORE HEARING:
   - "I need to think about it..."
   - "I'm not sure this is for me..."
   - "I don't have the time..."
With this System You Won't Have To Deal With These Objections ANYMORE
  - Instead Prospects will come to you. 
  - Prospects that are ACTUALLY interested in joining your team!



START BUILDING YOUR WEALTHEO BUSINESS RIGHT NOW.
You have nothing to risk. Enrollment during our pre-launch is 100% Free.
By joining our pre-launch right now, you will…
Get immediate access to own website (just like this one) to share with people who can enroll with you so you can pre-build your business prior to our March 1, 2021 launch.
Get access to your back office to view your growing organization plus training and marketing materials.
Unlock access to one of our courses, "Banking Essentials" for free during the pre-launch.
Ready to get your Wealtheo business started?
---
---
---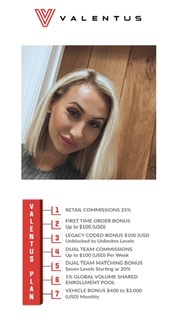 Member Ad
Ncrease Earn while you learn
Forex education and Network marketing is making our team $100,000s. NO EXPERIENCE required. Only $125 to start. This is the opportunity of a life time for those who don't mind doing a little work.
---
Support
Privacy Policy
Affiliate Terms
Terms of Use
Testimonials