Cryptocurrency
If you take away all the noise around cryptocurrencies and reduce it to a simple definition, you find it to be just limited entries in a database no one can change without fulfilling specific conditions. This may seem ordinary, but, believe it or not: this is exactly how you can define a currency.
In the next few years, we are going to see national governments take large steps towards instituting a cashless society where people transact using centralized digital currencies. Simultaneously, the decentralized cryptocurrencies – that some even view as harder money – will see increased use
Crypto Advice
Confusion Ends Here
THE FASTEST REAL-WORLD
CRYPTO PAYMENT
PROTOCOL
WITH QUICK X
No more prolonged waiting times; with QuickX, it is now possible for you to make instant transactions for all your Blockchain assets.
QuickX
QuickX is an innovative and decentralized platform that aims to provide effective solutions to some critical issues related to blockchain technology. These include the time, cost, scalability and cross-over of blockchain assets, while making crypto-currencies suitable for mass adoption in day-to-day transactions, while providing solutions for businesses.
Like traditional electronic transfer mechanisms, QuickX allows instant and smooth transfer of different crypto-currencies between two parties. This transfer occurs without users having to pay a high network speed. The use of grouping facilitators to instantly facilitate cross-transactions significantly reduces cost.
QuickX solves the above problems by building a decentralized platform that provides a solution to time, cost, and scalability by doing the transactions off the chain for same crypto assets and having pooling facilitators who are providing liquidity for cross chain transfer of crypto assets
QuickX is a product of the parent company Secugenius, which is a renowned cyber-security company. that provides effective and reliable information security services. They have received numerous honourable mentions across various media channels and have been bestowed with many prestigious awards, which includes award for innovation by Vice President of India, also secugenious was listed in top five cyber security and top five cyber forensic companies, in 2015 and 2016 respectively.
QuickX overcomes the problem of enabling instant and cross platform transaction by setting up a decentralized off-chain transaction network where cryptocurrencies can be instantly transmitted from one person to another. Transaction facilitators maintain the off chain order book and charge a next to zero fees for maintaining the records. Pooling facilitators infuse the necessary liquidity into the ecosystem while facilitating the crosschain instant fund transfers, which makes the backbone of the Quick X's interoperability
---
---
No comments yet
---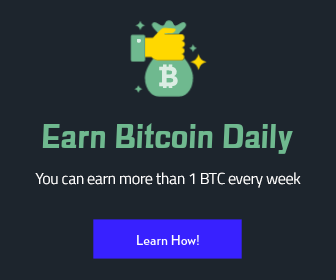 ---
Support
Privacy Policy
Affiliate Terms
Terms of Use
Testimonials