How To Get MLM Signups Using MLM Gateway And It's Tools (I'll share a bit on it)
If you are a MLM Gateway member, you may be wondering how to get signups into your MLM business.
In the beginning, it seems like MLM Gateway will not be an effective tool for you, that's exactly how I felt when I first signed up.
So I spent little time on here, and didn't pull any real results.
However, things changed, and I figured out how to produce results using this platform.
So today, I am going to tell you how I am able to signup about 1 to 3 new team members, every single month, from just MLM Gateway.
1 To 3 A Month
! to 3 a month is not a huge number for MLM Signups.
But for some people, it's a game changer.
MLM Gateway can produce me at least a new team member every month, directly from the platform.
It's other benefits, can help me increase signups from non-members (another announcement on that later).
But by putting about 15 to 20 minutes a day into MLM Gateway, I pull up to 3 people onto my team every month.
So if this is results you'd like to have, this may help.;
Be Active, Stay Active
I realized that I got results in the places I stayed active the longest, so I began to realize MLM Gateway would be no different.
If you do the same steps everyday, and move to the next place you promote, your efforts will begin pulling in new people.
So here are the steps I take every time I work on MLM Gateway:
Connect With Others
Connect, connect and connect some more.
MLM Gateway members are lovers of the MLM industry.
People you connect with today, may signup over a year later.
This is the case, and always will be.
When you connect, create a personal message, and don't use the default one.
Ask a question, get a conversation going, and sometimes you find that people are willing to ask you to look at what you are involved in, and you never have to pitch anything.
Business Announcements
Every time you get on, write a new announcement.
Announcements get signups from time to time, and have several other indirect benefits to them.
The more good, high quality content you put out, the more and more powerful it becomes.
Stay consistent with creating it, and signups increase with speed.
Run Ads
Always keep a good funnel and ad running on MLM Gateway.
MLM Gateway ads work very well when you build them right.
I keep a lead flow always coming in when my ads are running.
But best part is, the leads from MLM Gateway ads are the most active, and interested leads overall compared to most platforms.
Only downside, is they don't produce a lot of leads. A few a day. But those few are where most signups come from.
Become A Featured Professional
Being a featured professional has many benefits to it.
You keep some credits coming in, and your announcements produce more credits each.
So become a featured professional to help with people finding your profile, and finding more content you create.
Also, I published a new video on my profile, and I see it's views are increasing fast. Thing is, I don't have it on public, so all views come only from MLM Gateway.
Did This Help?
If you understand the power behind being active on MLM Gateway, then please leave a comment below.
Also, let's connect here, so we can continue sharing value. Who knows, down the road I may too be looking for a new home, and if we are not connected, it will not be with you.
P.S Take this free tour here so I can place these 1 to 3 new signups a month into your team as well. Enjoy the benefit of having me placing new people every week into your downline.
---
---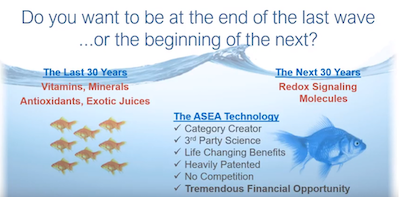 Member Ad
Real Time MLM Leads
Highest Converting MLM Leads Delivered in Real-Time. Talk to people who just expressed interest in a home based business!
---
Support
Privacy Policy
Affiliate Terms
Terms of Use
Testimonials