Nutritional Sprays ~ My Daily Choice
How would you like an alternative to swallowing supplements in pill form and start spraying your way to a healthier you?

Did you know that 40% of Americans have trouble swallowing pills? So that is about 130 million people that are not using supplements or trying to find alternative methods to get the nutrition that they need. So with that in mind our company started on a solution to this issue. A spray line that is helps people get the nutrition they need without having to take traditional pill form supplementation. Six spray under your tongue (sublingual) and hold for about 30 seconds then swallow. Our nutritional sprays are absorbed right into the bloodstream.

No longer do you have to wait hours for the effects of swallowed pills, our system delivers the "effects" with in 5 to 10 minutes after spraying and the effects last (approximately) 3 to 5 hours!
We have 6 sprays that meet every need: Do you need to lose weight? ~ Try Trim365, Do you need more energy? ~ Try Boost, Do you want a better night's Sleep? ~ Try Sleep, Do you want to boost you immune response? ~ Try Shield, Want more focus? ~ Try Brain, and Finally, if you want to perform at your best ~ Try Peak.

Discover the most powerful micronized delivery system. If you have trouble swallowing pills, then we have a solution for you introducing the My Daily Choice Nutritional spray line!

If you want faster absorption and more effective than taking traditional pill form supplements or have issues swallowing bulky, chalky pills, then this is the solution for you!
Personal Testimony!
I have had issues sleeping since I got out of the Marine Corps (Simper Fidelis! to all my servicemen and servicewomen in the Armed Services), So when I got involved with My Daily Choice the first product that I was anxious to try was sleep, Since I had only been able to a few hours of sleep at any given time... I heard a noise (I'm up), then I try to get back to sleep, I hear cars speeding up the street (I'm up again), etc.. So I needed a good night's sleep! When the product arrived, i was very ready to try it so that night I did... and I can tell you without any reservations... I got the best nights sleep, I did not wake up once (during the night) and when I got up in the morning for work at 5 am, I felt... Rested, not groggy or sluggish, I felt amazing... it was then, that I was all in on what My Daily Choice offered. Because if this one product worked for me, any of these products can work for anyone!

We have the most complete nutritional sprays on the Planet! Better nutrition! Increased Performance! More Energy!
Visit my site at http://www.OrderMySprays.com/Transformation4u
---
---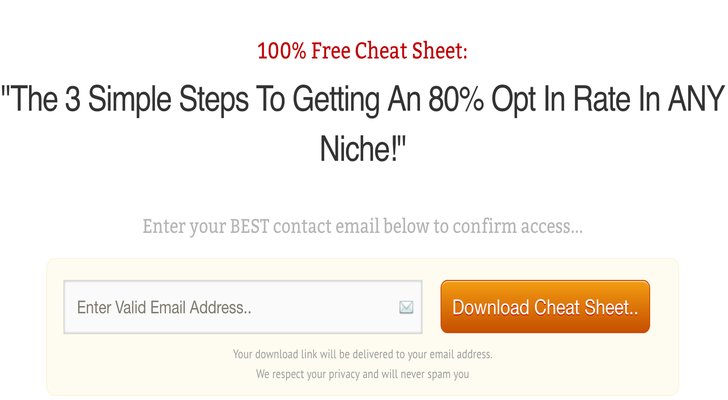 Member Ad
Email Profits Cheat Sheet
Download your FREE Email Creation Cheat Sheet that has helped generate millions in online revenue
---
Support
Privacy Policy
Affiliate Terms
Terms of Use
Testimonials