THE BEST AFFILIATE PROGRAM AROUND!!
Hi everyone!! My name is Darryl DeSouza and I'd like to invite you to watch our NO COST workshop that runs LIVE every Monday and Thursday @ 9PM EST and 6PM PST!!
With so many different companies out there, it's hard to choose which one that suits your needs. Trying to weed out the scams from legit opportunities can be tiresome!!
The opportunity we have has a proven system that does 90% of the heavy lifting for you. We teach you how to create your own online business using social media.
The compensation plan is very lucrative and is patented for its delivery.
- NO selling
- NO bugging friends and family
- NO home meetings
- runs 24/7 while you sleep
- multiple streams of income!!
Like most people, after graduating college, it was time to find a job. I started applying to several companies only to find many of the jobs required 3-5 years experience. Well, how does one gain experience if no one is willing to give them an opportunity?
I was lucky enough to find someone who was willing to take a chance on me and give me an opportunity to prove myself. After 15 years, I developed my skills and learnt from experts in the field and was able to move to different companies and eventually work for a big technology company.
However, I soon realized, the bigger the company, the less of a voice you have and people at the top don't care too much about the people at the bottom.
I was soon introduced to the world of network marketing and finally found what I wanted to do. The first network company I joined was great and I enjoyed working and meeting people and helping others save money on their home services. The company involved me calling my warm market (family and friends) and invite them to home meetings, that I was to host. Then we'd give a presentation on our business to see if people were interested to join and if they weren't, then we'd see if they could become our customer.
After doing this for a couple years, I found most of my friends were avoiding my calls and texts cause they were afraid of me trying to sell them something. This was the downside of the business.
I started to search for different opportunities, but most of them involved me doing pretty much the exact same thing...make a list of 100 friends and family, get them to come to home meeting, present opportunity, then try and get them as business partner or customer. This method of attracting business partners and customers may work for others, but it wasn't something I was comfortable doing.
A few months ago, I came across an ad on Facebook and there was an opportunity to start my own online business. What attracted me to this opportunity was that I wasn't required to bug anyone to buy a product or service from me, in fact, there is no selling. The business is completely online and is a global business, that just needs a laptop and/or smartphone to work. It runs 24/7 while you sleep!! After attending the free Live Online Workshop, I was convinced that this was the new opportunity I was waiting for.
So join me LIVE Mon and Thurs @ 9pm EST, 6pm PST, to see the same workshop that changed my life and those of 1000's of others.
Register for FREE using your name and email @ www.darryldeemarketing.com
Doesn't hurt to check it out, if it's not for you, then no hard feelings!! But, at the very least, you owe it to yourself to see what it is we do and how many people in our community have quit their full time jobs thanks to this business!!
Hope to see you there!!
Darryl Desouza
---
---
No comments yet
---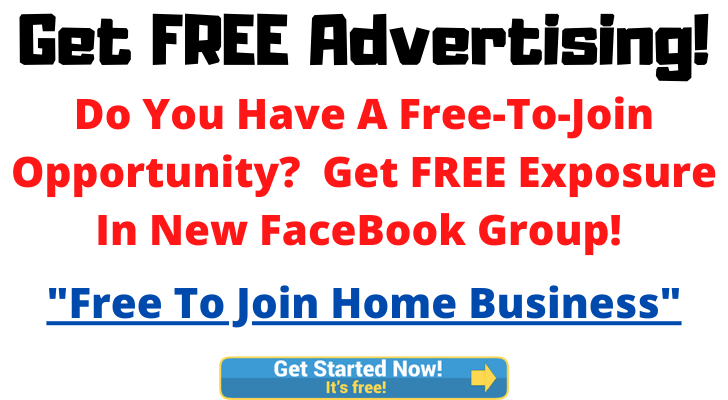 ---
Support
Privacy Policy
Affiliate Terms
Terms of Use
Testimonials