Five little known target audience that may explode your down line!
The typical rundown
Most of all heard this before when we started our network marketing business from our upline; Make a list of 100 people you know or start targeting your family and friends. At first glance it may sound great because people who know you may be open to join you however it is actually the opposite The majority of time family and friends may not only join you but wont support you as well. Instead of targeting those type of audience why not get people who already have a business mindset. Here are the five little know target audience
Five types of professions to look for
1. Real Estate Agents: Realtors are a perfect audience to go after in terms of recruiting new partners. Realtors typically sell houses but the volume they may depend on how the market is going. During the down time they may be open to additional stream of income and with the clientele they have it could be easier for them to transition and start making money right away.
2. Salesperson: Since we are in the selling business it makes the most sense to have someone who has had that type of experience already. With many sales jobs(unless they have a base salary attached) nothing is guarantee therefore most sales people may be open to make some extra cash
3. Teachers: Shocking, I know but it is true that teachers can make great recruits. Think about it, teachers are also known as educators and in our business, we are doing the same thing in terms of product and services. What better way to demonstrate that than to have a teacher show how it is done!
4. Barbers: Similar to Salesperson and Realtors, barbers are already in the sales business. With clientele not being guarantee there they are likely to be open to new opportunities. In addition, they talk to people all the time so building a business should be easier for them.
5. Tax Accountants: Tax professional would make great recruits as they are always trying to help people with there needs in their case taxes. Business wise they could tie in their expertise into assessing where their clients' needs which can help make the case to have them start their own business. After all they are experts in taxes and as marketers we have access to many tax perks.
With these types of individuals it is very possible your downline can increase significantly. Now it is true that outside of these audience that almost anyone can make a great recruit however have these experts on your them can determine how well your business turns out in the future.
Hope this information helps you!
Please send me a connection request if you found some value in this post and I will accept it right away. In addition please leave a comment below and let me know your thoughts!
P.S: If you would like to find out how you can build your business fast and even make affiliate commissions for the ones who don't join please click here for free video tour!
---
---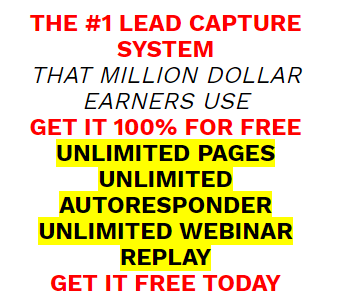 ---
Support
Privacy Policy
Affiliate Terms
Terms of Use
Testimonials