Set Your Mind For Success With These Ten Tips
Want to give your mind a blast an a kick in the butt and put it into high gear? Here are ten tips that will help you shift your mindset into a success mode.
1. Failures are learning opportunities.
Don't view them as a crushing defeat but rather as opportunities to learn and to come back stronger!
2. Obstacles are challenges.
View problems as challenges to be overcome. Ask, Am I going to let obstacles stop my progress? Overcome and make your victory that much sweeter.
3. Avoid choosing between two things
When trying to choose between two things that you really want, the best answer is always to find a way that you can make them both happen if possible.
4. Are you letting others define your success? Don't!
What will your success look like? and we struggle to see it in any other way. Success is doing whatever it is that makes you happy. Don't worry if that just so happens to make other people raise their eyebrows!
5. You are worth it. Invest in yourself
The best way to start achieving more is to start Investing in yourself. Some good ways to invest in yourself is control your spending, read books, never stop learning, give yourself rest and relaxation, find a good mentor. I think you get the picture.
6. YOU HAVE ALREADY SUCCEEDED!
Re-awake that success mindset in your mind right now. As Charles Haanel writes, You need not acquire this power, you already have it." Do you have a growth mindset? or a fixed mindset? Ask the questions "what do I want? and how do I get it?" As opposed to defeated statements, like, "I can't succeed!," or, "I won't ever make it! With the mindset of I Have Already Succeeded, you empower yourself to be stronger and more successful.
7. Who are You?
Does your personality, your inner drive, your worldview determine who you are? Possibly. Having the best idea of who you are, your strengths, and your weaknesses, your desires, your passions, your intentions and your action mindset determines who you are; I believe that to be true. You are not your past, or what people may think and say you are.
8. Toxic people will discourage your dreams.
Most people in your life will constantly tell you what you can't do, why you can't do something. Don't let anyone stifle your dreams with negative talk nor do you believe in the negativity. People will throw toxicity at you constantly. In the book Motivation Manifesto, Brendon Burchard wrote, "Let us believe faithfully that are dreams are worth any struggle.."
9. Surround yourself positive leaders….
That will mentor you through your season, your journey towards greater success. It is easy to strut our strengths, but what of your weaknesses? A mentor or business coach can help here. Being aware of our weaknesses helps us to become more aware of who we are and helps us grow.
10. What are you passionate about?
Doing what you are passionate about should not feel like work. You should feel alive, it should feel as thought you are in love. Wasting you time on work that is unfulfilling, spending your entire life working hard on something you don't care about is a waste. Stop wasting time. Find what you are passionate about.
---
No comments yet
---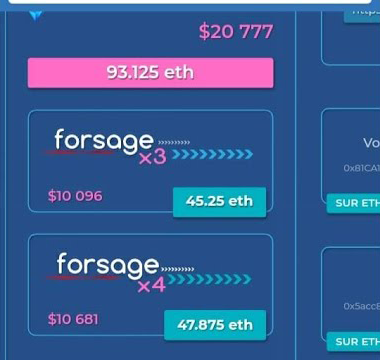 Member Ad
Start Your Own Online Business
Register on my website and attend our complimentary online live webinar and get all the details. No experience needed, you don't have to be tech savvy. You will receive step by step training.
---
Support
Privacy Policy
Affiliate Terms
Terms of Use
Testimonials