How To Stay Focus
One of the most difficult thing in life to do is to stay focus on your dreams or keep your eyes on the prize. There are so much going on in our life in this fast pace world, health issues, are we eating the right food, are we getting enough rest, are we spending enough time with the family, we need a new car! got bills to be paid. These are some of the many reasons, that make it so hard to stay focus on our dreams.
I love watching and playing basketball and i have personally experienced a lost of focus by the team, you are up by fifteen points and a few defensive miscues and few turn overs and the game is tied. The same thing happen in your business, it is a beautifully day and you decided to go golfing, the next day something else come up and the week is gone and your goals are shot for the week. Lost of focus.
When you realize what you most desire in life, you begin to focus your mind and concentrate your energy upon, that which you wish to achieve. One of the great advantage of having big dreams in life, is that it helps you to prioritize your activities.
When your major purpose is clear in your mind, it is unnecessary to think about each situation. you will know with-out any hesitation whether your actions are talking too your dreams or away from them.
Setting big goals will help you focus. you will be motivated to do what is necessary to make your dreams come true. All business have goals to keep the company focus. They have goals are broken down into weekly, monthly, yearly, these are focusing tools. These goals keeps the company on track to reach the business objective long term goals.
We as independent business owners must stay focus, in order to move into the world that we created with our dreams.
The number one must do on goal setting: your must write your goals down
There was study done of the 1953 Yale graduates. The subjects were interviewed and followed by researchers for more than twenty years. Then, the graduates were again interviewed, tested and surveyed. Results showed that 3 percent of the Yale graduates earn more money than all of the others 97 percent put together! The only difference was the top 3 percent had written goals a plan of action for those goals, which they reviewed daily.
Harvard University later studied business graduates from the class of 1979. They found that, other than to "enjoy themselves," 87 percent of the class had no goals at all. Thirteen percent had goals and plans, but had not written them down. Only 3 percent of the Harvard had written goals with a plan of action. In 1989 the class was resurveyed. The results showed that the 13 percent who had goals in their head were earning twice as much as the as the other 84 percent. But the 3 percent who had written their goals down and drafted a plan of action were earning ten times as much as the as the other 97 percent combined.
The point is clear, having written goals will keep you focus and more successful and having well planned goals and written down and reviewed daily will make you super successful.
Did this help?
If this help in anyway. Please leave a comment below and let me know.
Also be sure to send me a connection request so we can connect here on mlm gateway. I am also happy to connect and share more value with my connections.
James Wright
---
---
No comments yet
---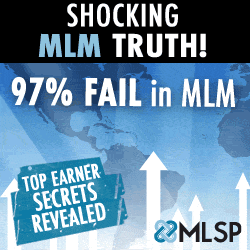 ---
Support
Privacy Policy
Affiliate Terms
Terms of Use
Testimonials