6 Daily Steps To Build You Into A Self Branded Leader (This Works)
Have you ever wondered what it is that leaders are doing in the MLM industry to attract people to them, and build these massive sized teams?
Well, if you have wondered this, then you most likely wondered how you could do the same to build a strong team of leaders that help you to retire in this industry.
Well, I do know what they do each and everyday, to get to this status, and I will be happy to share it with you.
But, will you be willing to do the work it takes to become a leader who's team is so large it simply grows everyday on it's own?
Let's find out!
Becoming A Leader Step 1: Getting Rejected
Each and everyday, the big leaders always get told "No".
They focus their majority of time looking for new people who can tell them "No", and of course some will say "Yes" when you do this.
A true leader prospects like crazy, and keeps new people on the telephone, or looking at their business presentation.
This is the most important piece of building a team, which most are afraid to do.
Becoming A Leader Step 2: Self Branded Blogging
Always, always, always, have a blog and website that you can call your own.
Having this piece of online real estate is where you will be able to brand yourself as the leader.
Everyday, leaders work on their blogs and websites to continue adding new content to it, putting new products up on it, and better offers for visitors.
Everyday put some time into building your self branded blog and you can become like the biggest names in the industry.
Becoming A Leader Step 3: Create Videos
Leaders are not scared of the camera, or to load a video online.
Having a Youtube channel, where you load your new videos every day, is key.
This helps to build an audience on a popular website, drive more traffic to your blog, and even help the viewer get to know you.
The more videos you have, the more people get to know you. This results in several people reaching out to work with you directly.
Becoming A Leader Step 4: Live Broadcasts
Leaders always focus on doing live broadcasts.
This can be done with Facebook Live, Periscope, or just doing a webinar. I personally like webinars as I can build an email list better.
But, doing live broadcasts can help you to get your new content out, plus get your video taken care of, and so much more in one step.
It also brands you like crazy.
Consider adding live broadcasts to your strategies at least once a week, and let the rewards begin to come when they do.
Becoming A Leader Step 5: Article Marketing
How many websites are you putting new content up on?
Contributing to new audiences through the website, and helping them by adding more content to their platform for them.
If you want to speed up the branding of your name, then you must focus on doing articles on major platforms like Linkedin, or MLM Gateway, everyday almost.
Articles stay online forever, and get lots of attention from the traffic that particular platform has on it.
Becoming A Leader Step 6: Using Paid Advertising
Leaders are not afraid to spend their money on ads.
Leaders always keep some type of paid advertising going in their business at all times.
The reason is, because paid advertising becomes the bomb when you learn to scale it and get results with it. Once you hit that stage, you basically can demand your business to grow and it will.
Paid advertising is also a great place to begin when generating leads and looking for those to prospect.
So never be afraid to include some type of paid advertising into your business, so you can scale and grow your business.
Did This Help?
If you truly follow just these 6 steps, you will become a leader in this industry.
There really is no "easy" button to get to the top, and the more work you put in, the more you will get back from it.
If this helped you to realize something you can add to your strategies, then please leave a comment below.
Also, be sure to share this anywhere you want, and send me over a connection request so we can continue to share value and tips with one another.
P.S Want me to use these 6 steps and build you a downline for you? This really does happen here, and you can see for yourself by taking a short, free tour that explains more.
---
No comments yet
---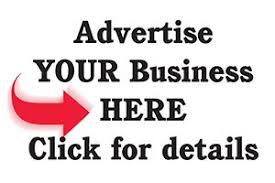 ---
Support
Privacy Policy
Affiliate Terms
Terms of Use
Testimonials