This is not a luxury item! Health, beauty and wellness combo! Power of 2!
FOR THOSE OF YOU WHO ARE SEEKING INFINITY PAY PLAN:
This is not a luxury item!
.
Our leaders lead and train and tell me that this is 24/7 wellness in the home. If you could treat most conditions in your body with a non invasive treatment, would you think about it and be curious? I cannot compare to anything on the market. We do not have competition. Perhaps the closest comparison is a med-bed which really is no comparison.
.
This device = 40 massages! What happens to your body when you get a massage? You feel better! You relax and sleep better! Toxins are leaving your system!
.
I admit that I do not understand the pay plan yet. I am learning. It is a hybrid binary where all the reps make money. I have never seen this type of plan. The die hard MLMers say this is the best pay plan they have seen in 20 years of their experience. I started the biz officially when I started sharing this news July 4, 2022. This company is in its PREGNANCY STAGE per their statement. WOW! Not even a baby. The device is not new. This is the 4th generation since 2014. The launch was June 2021. The device blows 2000 degrees celsius!
.
Back to the pay plan: THERE ARE 6 WAYS TO GET PAID
SPONSORSHIP BONUS
BONUS REDEMPTION POINTS
LEVEL PAIRING BONUS
DUAL TEAM PAIRING BONUS
MATCHING BONUS
MAINTENANCE BONUS
.
The rep will pay their $30 per month to continue to be paid commissions. This amount is paid out of your earnings. Easy peasy!
.
The power of 2! Start with two and you can place in your team.
.
Plenty of training on the product and pay plan. The testimonials are powerful and endless! Who is your market? This is for men, women, married, singles, all ages including babies, young kids and older senior citizens.
.
This is truly CARING AND SHARING! I have never experienced a business that is ground floor like this where it is health, wellness and beauty altogether to tackle many health issues internally and externally. Some of your earnings are product points and you buy more product to have on hand. You may want to give a device away!
.
There are 3 models SILVER, GOLD AND DIAMOND depending on which model you buy. Most buy the classic model $350, $1050 and $3500. The largest model is for professionals and there are higher earnings at that level. In my opinion, you could make 5 figures with the classic model. I learned that even one strong leg still earns big in this hybrid binary. Even though, I do not really understand this pay plan at this time, I knew immediately that I can share with a lot of people because I am passionate about health. If you are passionate about health, wellness and beauty, let's connect! Stay tuned for more details about the pay plan and health benefits.
---
---
No comments yet
---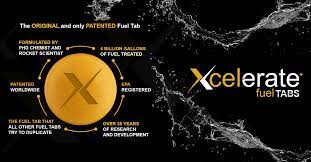 ---
Support
Privacy Policy
Affiliate Terms
Terms of Use
Testimonials