First mover advantage for the Uber of the Travel industry
Welcome to the most evolved, technologically advanced, and fastest starting network marketing opportunity on the planet right now.
10 days old and counting, therefore providing first-mover advantage on a new fresh highly evolved 'Uber'-type model in network marketing. In the old model, strong recruiter win, and others are not so successful. In our new model, we provide the latest cutting-edge tools for sales automation so everyone wins. In the old model, consumers were paying more for an expensive product and you were always asking for money. In our new model, we are asking consumers to save, and if they save, we get paid from the money they save,
The company also has the stated goal, and the potential, to be the 'Uber' of the entire Travel industry by providing a new travel bookings and savings platform for consumers in the travel industry to save money when they book their travel with significant savings (up to 70%) off retail prices. Uber provides the consumer with a technology solution for booking a taxi in a much more convenient, and often-times cheaper, way. The consumer chooses which taxi they want, when they go, and whether they accept the price. With us, consumers choose where and when they travel and how much they pay, we just provide a new technology platform which saves them money on it when they book it.
Our CEO and Chairman is Mr Holton Buggs. Mr Buggs is an industry icon, dubbed the Michael Jordan of Network Marketing, with over 28 years in the direct sales and network marketing industry worldwide. Mr Buggs started at the bottom and worked his way up. In his previous business, he built a network of over 3 million distributors that generated US$3B in sales. Now his objective is to take US$10B out of the travel industry and this is an unbelievable opportunity to get in right at the start and join Mr Holton Buggs in his new business on his new journey to US$10B.
We are looking for established network marketing leaders, or people who want to dedicate some time and commit to a business opportunity which has the potential to be ridiculously successful for many years to come. The travel industry is a US$8T industry so with this, you can set up a travel company of your own using your network which will provide and build perpetual residual income for you for years to come. ** Please note that this new Travel platform is the first travel bookings and savings platform to accept Crypto-Currency (Bitcoin), so this opportunity would also suit people with a crypto network. **
We are only on day 10 of Holton's journey, so there is significant first and fast mover advantage available here right now.
First, please review this video (Holton Buggs' new company Launch dated 11th March 2019) to understand the potential of what is on offer here (silent for first 8 minutes 45 seconds):
https://www.facebook.com/ibuumerang/videos/255912908645689/
Second, if are ready for a First Class travel experience, please follow this and use the 'Join Now' link top right:
rutravelsaving2.iBuumerang.com
Alternatively, if you are not ready for travel just yet, but are potentially interested in joining our team in the future, please send me your Skype / WhatsApp details and I will share with you some further information including an example of the cutting-edge technology tools we are using. Everything that Mr Holton Buggs has learnt in his career will be brought into this company providing an opportunity for us all to learn from his mistakes and follow in his footsteps.
I am working with my business partner and we will help you get set up quickly, support you getting to 'break-even' point as quickly as possible, and help you with the tools, technology, best practices and training that you need to be successful. We have really cool systems in place which will make the promotion of this business effortless and fun. �
---
No comments yet
---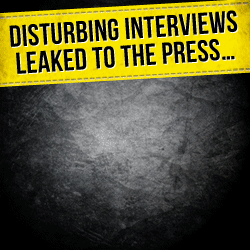 ---
Support
Privacy Policy
Terms of Use
Testimonials