Don't Settle
I chose this title in reference to pursuing personal freedom. I find that many people, myself included, struggle hard with pursuing personal freedom because down deep we really are not sure we can actually achieve it.
The truth is that anybody can through network marketing. I have seen too many examples now of others doing so when they made up their mind to work consistently. It's hard to work consistently when you don't see results quick enough.
We are living in a microwave culture, and have been for some time, so when we start something new we want to see results quick. The key word there is "results". I have discovered that results will take time, but progress is what will keep us going.
Is working a job hard at times? Of course it is. Is trying to get a network marketing business started and moving with momentum? Of course it is. We have to choose our hard and in many cases work hard at both for a time until we can get momentum in network marketing.
Network marketing provides a mechanism that gives us leverage once we find the right people to work with in our business. That is a stone cold fact that can't be argued because too many success stories exist.
Many of those success stories struggled for a long time. Once they found the right people to work with, their income finally grew. The growth of their income depended on them being able to maintain focus on the life they wanted as they kept reaching out to people.
Many people, too many people, end up deciding they would rather settle for working a good job with a good income, which will certainly make them a good living. The problem with that is that we settle for something less than we could have had. Establishing a belief in that fact is the hard part.
There are alot of variables in network marketing that nobody can really pinpoint. How long will it take to make money once we start? That depends. It isn't the same for everybody.
Will people quit on me? Yes. You have to accept that and build a habit and a system of some kind so that you are contacting people regularly. Even if you manage to build a fair size organization that is lucrative, you will still want to maintain focus and contact people to see if you can work together. In other words, work each day to build as if you have no organization, even if you have built a large organization.
As Eric Worre says, when it's done right, network marketing is a wonderful thing. When it isn't done right it can be miserable. So, I will advise you as a reader the same way I advise myself regularly. Keep working to get better and increase your communication skills. You can communicate with people through cards. It doesn't always have to be face to face.
I wrote this to help those who read this think things through a little bit if you are considering quitting. Please don't. We all know working for a living can be tough. Even if you love your job, it can still be tough. Why not tough out the hard times of network marketing so you can establish some leverage and some freedom into your life?
That's the reward of network marketing. When you tough out the hard times you establish leverage. Leverage is what we all want to shoot for. We make other people's lives better in the process. That is also the beauty of network marketing. We make other people's lives better.
Enjoy your day
Scott Moore
---
No comments yet
---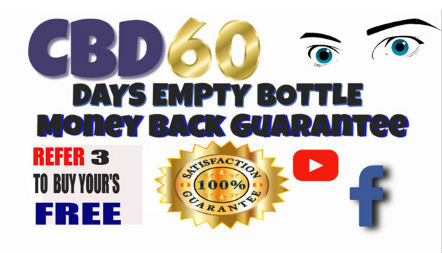 ---
Support
Privacy Policy
Affiliate Terms
Terms of Use
Testimonials