Take a look at a solid company that helps recruit and build your downline.
Back, not that many years ago it was taboo to join a MLM company and then talk to someone else about another MLM company. The 1st company wanted all of your contacts for themselves. That was pretty much before the internet. Honestly, they still do but there is so many wbesites and outlets for your business that thay don't really worry about that. Now it is prefectly fine to talk to as many companies as you want. If you are new to networking you probably never experienced this but for us "older MLMers" this was a NoNo. Today if you are looking for 2 or more streams of income then you can look at several different companies to join. For example, Company #1 has weight loss, cosmetics, vitamins, lead generation systems etc. Company #2 has basically the same things but they may have one product that you like that the #1 company doesn't carry. You test the product and find that it is going to be a winner when it comes to recuiting. Do you tell them about company#1? Well, I don't. Their is one excemption that I go by and that is, If one of the companies is not international with their products then I will tell the prospect about both. I am dealing with this today. The one company that I really like and love the products they have for building the business but they are not international yet. So, I promote the company that is international to those that are international. If those that are stateside would find out about both, then I would answer their questions and let them decide. When It comes to building both companies then you can have an entire army of email gathering systems that are great for what you are recuriting for. Do you share this with you enrollies? Well, I do. Look at what MLM Gateway has done for the indusrty. Your unlimate goal is to build the business efficiently and fast as possible. I have a list of companies that have email and mailer lists that is 20-25 companies long. I do not use all of them because some of them are not geared to what I am looking for at this time but in the future one of them may have exactly what I am looking for. I still am an affiliate for them. All of these companies have affiliate link systems and that is what I do. I don't think it is so bad to promote the affiliate link for several of these companies. Make a few extra thousand by promoting some of these companies is fine. Some have excellent referral lists that in one catagory or another will work for everyone.
CAUTION: i do not put their links on the page with the company #1 or #2 websites. I have other link pages for this. You do not want to confuse a new MLMer and lose them. Exercise caution when doing this and don't overload yourself with so much that you get lost in the forest of things to do for your primary goal. If the company had an affiliate system then most of the time the cost is minimal, however if you start buying lists keep track of this and don't spend all of your earnings trying to find the best company for your group.
Any questions please let me know. My website is:
http://www.hoby.sbcpowerline.com
---
No comments yet
---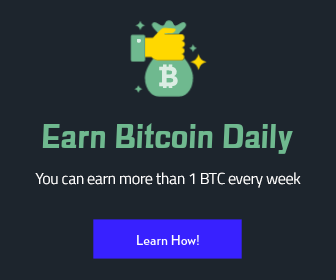 Member Ad
Bitcoin Passive Income!
Mirror Trading International is an automatic system for growing your bitcoin investment! Simply deposit bitcoin and watch it grow! Historical average is about .5% daily, AUTOMATIC COMPOUNDING!
---
Support
Privacy Policy
Affiliate Terms
Terms of Use
Testimonials