I have a question for you.
How does "Done For You" Marketing Sound to you? 
It sounded really good to me because I think the biggest problem companies have is marketing. Without marketing, you have no customers. Without customers you have no business. Pretty cut and dry there don't you think... 
From what I have heard, 2 out of 3 small businesses fail. I have also heard that only 30% of small businesses will still be in business in 10 years. In my opinion, I think that number is lower than that. But that's just me.  
And when you look at Network Marketing, MLM, Direct Sales or whatever you kids are calling it these days :). Only 5% of the people that join will still be around 10 years from now, and I think most of them are done within 6 months. At least that is what I have experienced with people in Network Marketing. 
Now keep in mind here, this is just what I come to believe these numbers are. I have however been in business a long time. My first business venture started back in 1986 with my own small business in Conroe Tx. I started a Auto and Marine Detail business. The name of the company was Crisp & Clean Auto and Marine Detail. Kinda catchy huh... since my last name is Crisp. I was a young man back then and it was a lot of fun. :) 
That very same year I was introduced to Network Marketing and I have been involved ever since. I still work full time, but I love the Network Marketing business. I have met some incredible people over the years and I still keep in touch with many of them. Some are my closest friends. And I have grown as a person because of it, oh.... and I have made some good money along the way. So if you just asked yourself, why the heck would I listen to this guy??? That was just a little about me. 
Anyhew... back to my question.... How does Done For You Marketing Sound to you? 

Your Marketing. Done. 
Everything you need to market online. Totally Automated & Powered by AI. 
Your Website. Done. 

Your website will be custom built the moment you sign up. Make changes any time - no need for technical knowledge. Or just let our AI engine keep improving it over time. 
Your SEO. Done. 
Our proprietary algorithms will continually optimize your website so you rank higher and higher in Google searches, making it easier for new customers to find you. 
Your Online Ads. Done. 
Take the guesswork out of advertising - our AI engine will automatically create ads that are proven to drive the most traffic to your site. 
Your Social Marketing. Done. 
Every day our AI engine will suggest relevant, professional social media content to engage your audience, and generate leads for your business. 
Your Blog. Done. 
Our system will recommend the most interesting articles, videos, quizzes and more for your live blog - effortlessly building your brand as an expert in your field. 
Your Email Marketing. Done. 
Keep your business top of mind with a regular email newsletter - generated automatically and optimized 
Your CRM. Done. 
Manage your prospects, customers, and teammates in our simple, intuitive, fully integrated system.by AI.
Your Analytics. Done. 
See all your key marketing analytics - website, social media, online ads, email marketing and more - in one simple, turn-key interface. 
That is why it sounded good to me, and after I took an inside look it turned out to be REALLY GOOD!!!
The moral of this story is.... No Marketing.... No Customers.   
If you like the sound of Done For Marking is music to your ears, then do like I did. Click the link below and see for yourself. 

God Bless and Happy Holidays. 
Donnie Crisp 
CLICK HERE TO LEARN MORE
---
---
---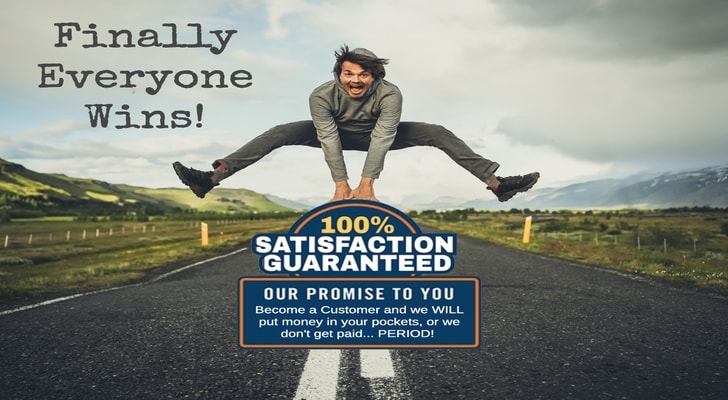 Member Ad
Home based working opportunity
If you could earn money by booking holidays, days out, including theme parks, weekends away, theatre tickets and much more ..... Would you be interested?
---
Support
Privacy Policy
Affiliate Terms
Terms of Use
Testimonials