I QUIT MY BANKING JOB for IMMERI......and today?? It's all smiles and NO REGRETS
THE STORY OF MY FINANCIAL FREEDOM!!! MY IMMERI STORY.
IMMERI global is a multinational company that distributes their products through multi-level marketing using direct sales plan.  

LET ME TELL YOU WHY IMMERI IS AN UNTAPPED VIRGIN LAND!
IMMERI came into Africa in 2018, and to Nigeria in April 2019 ; A new networking company with massive business opportunities in Africa.
In IMMERI, we have 10 membership ranks, to get to the top of the pyramid.
These are the membership ranks:
Associate, Executive, Manager, Director, 1 Star director, 2 Star Director, 3 Star Director, Saphire Ambassador, Emerald Ambassador and Diamond Ambasador.
Just under a year, we already have Four Nigerian directors, and several directors in other African countries like Ghana, ETC. WHY were they able to get to this position within so short a time?
The spaces were EMPTY!
Because IMMERI IS STILL NEW and Not yet saturated.
IMMERI just turned one in April, 2020, in Nigeria, with just under 10,000 members in Nigeria.
Now GUESS WHAT! After the Director rank, we still have three ranks to get to the top of the network pyramid, and .... They are all EMPTY! NOBODY is there yet in Africa.
ONLY THREE Directors so far in Naija. Do you see what I see? If these are not OPPORTUNITIES, I don't know what is!
The ranks are just lying fallow, waiting for you and I to come and occupy.
Talk about virgin land!
Immeri Has these Levels of growth in the Business.
Associate (Earns minimum of N231,000)
Executive (Earns Minimum of N2,300,000.00)
Manager (Earns Minimum of N23,000,000.00)
Director (you get a Car Award of about N5.7M)
There are many ways to EARN in Immeri! Here are the differents ways Immeri appreciates her Distributors
Sponsor Bonus: anytime you sponsor a new distributor into Immeri up to 3rd generation, you earn (5%)
Team Bonus: You start earning when you are elite and someone lands on your board, whether you introduced them or not
Elite Bonus: once you become elite of a board.
Promotion Bonus: paid once you change levels.
Leadership Bonus: as an executive when your direct downline becomes
:an executive you receive N57,000
:a Manager you receive N587,000
:a Director you receive N5.7M
Director development Bonus.
Repeat Sales Bonus: when your downlines reorder, you get paid.
Travel Incentive.
Car Reward (N5.7M as a Director and N11.5M as a 3 star ️ Director )
House Reward (USD 150,000)
Help others make money, and make money for yourself.
IMMERI is into the business of people making money while living healthy  
JOIN ME Especially if you are looking for another source of income while having both financial freedom and the freedom of flexible time!  
Call me now on 07086667304, to explain more about my IMMERI Network!!
Don't wait till tomorrow to do what you can today.
---
---
No comments yet
---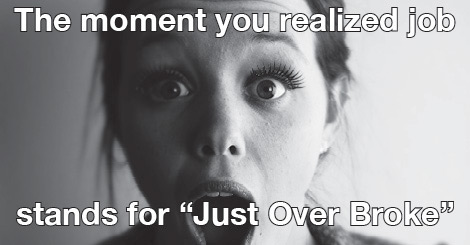 Member Ad
Build your online business
Get your FREE Morrison Education Account & Learn To Build Your Own Online Business. Comes with bonus live weekly Success Connection training. No more struggling.
---
Support
Privacy Policy
Affiliate Terms
Terms of Use
Testimonials