How To Get Signups In Your MLM Business, When You Have Had No Prior Success
The worst thing a new MLM business owner can hear is....
"I'll join once you start making money and prove it works".
Everyone you know begins saying that or saying "Isn't this one of those scams?"
So how can you find success in your business, if no one will join you until you have a paycheck to prove to them?
Well, it's actually more simple to learn that you may think, and today, I'm going to share with you exactly how I did it.
Warm Market Stinks
It's true for most people.
Those you know and are in contact on a daily basis, are not good prospects for your business.
There's a reason for that as well.
People who know you, know your failures, your work ethic, and will not see you as ever being a successful business person.
So they do not believe in you. That's the simple bud sad truth.
Only you believe you will do it, and it's up to you to show them you are capable of it.
Once they begin seeing you are having success, making extra money, and enjoying it, they will want to get involved to keep from missing out.
Remember, they know you, so if you can do it, why can't they?
Where To Begin
It is very wise to begin with your warm market, regardless of the results you may get.
Everyone needs to start there, for practice reasons at least.
Some will get a new team member, many won't.
But starting there is the best place to begin.
NOTE: Only tell your warm market once. Invite them to a presentation the correct way so they learn about the company on the presentation with upline or mentor. This does increase the odds of them joining, but let's them know you are in business. Only tell them once however, if they say "No" respect that and never mention it to them again. They will eventually ask you about it.
How To Break The Wall
The next step is where the success will come from.
After you have got all your warm market prospects covered, and given a presentation to, it's time to get super busy on cold market.
Cold market works best because they do not know you.
They do not know your past, failures, and most will assume you've been in the industry all your life and super successful.
Remember, they can see you as a success, because your not someone they know.
Start prospecting cold market at an extreme rate, and you will begin seeing signups.
Use Genealogy Leads For Fastest Results
It's true.
Using genealogy leads will bring you results quicker then any other lead except for self generated leads.
But since not everyone knows how to generate leads, getting genealogy is the best path for them.
Genealogy leads work because you are speaking with only people who have joined a MLM before.
They most likely love the idea of the business model, they like to make money, and they more then likely believe in it.
This is why you will see it takes less genealogy leads to get a result then it does all the other types of leads.
Make your set amount of prospects for each day, and hit that goal. You will force your way to success.
(Get a lifetime of genealogy leads for just $15, and never pay for them again. Work up to 100 a day)
Stay Focused And Always Hit Your Numbers
From this point on, it becomes a game of just hitting your daily numbers.
If you are able to maintain hitting the amount of prospects you need each day, you will begin seeing success based off of how high the daily number is.
Working with cold market genealogy leads, you will begin to see results.
Once you are in a habit of doing the same steps everyday, your business grows.
Now, those in your warm market become interested when they see you have a daily work routine, and are growing a business every single week doing the same steps over and over.
This really does work, and would work for anyone.
Don't Give Up Or Slow Down
Worst thing to happen is when someone begins having a little success, and they slow down.
Then the checks begin to slow down and become less and less.
When you have developed the habit of hitting your numbers each and everyday, using genealogy leads, then you begin to see how this will become a success for you.
Many however, get that nice pay check and decide to slow down a bit.
You can not slow down or lose momentum. It's not fun bringing it back.
Stay the course and only increase the amount of prospects you work each day. Doing this will ensure your checks continue to grow, and your business continues to increase.
Did This Help?
Anyone who has worked the plan I mentioned above knows how this works. It's a tough challenge to do, but it is one that anyone can learn and follow.
If you got value form this, and see why it works, then leave a comment below.
If you have ever worked genealogy leads daily for over a month, let me know how the results turned out in a comment below.
Also, don't forget to send me over a connection request so we can continue sharing value here on MLM Gateway.
P.S Want an automated and more easy approach to building a MLM team? I get new team members every week, and many of them I never even talk to. This is truly the greatest way to build a MLM team in all of the industry right now.
---
No comments yet
---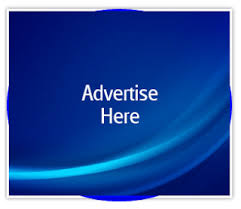 Member Ad
Home Job opportunity
MAKE 500$ OR MORE EVERY WEEK PART TIME JOB FROM THE COMFORT OF YOUR HOME. No capital needed, If you have 30min per day you can start making money today doing mini Jobs online.
---
Support
Privacy Policy
Affiliate Terms
Terms of Use
Testimonials