Advice for MLM Leaders & Future MLM Leaders
Today, I'd like to share some simple and practical advice for MLM leaders and future MLM leaders. As you build your network marketing business and grow a big team, remember this.
Every person on your team is vitally important, even if they:
Never sign someone up
Build a small part-time business
Only order once
Only refer one person
Sign up 100 people
Sign up for auto-ship and just order every month
This is a team sport. We get paid to create volume. Never expect someone you recruit to be as serious and committed as you are. Just meet people where they are at, never pressure them to do more than they want to, and be thankful they are on YOUR team (and not someone else's team).
Some people will catch the vision and build it big. Most will not. 95 to 98 percent of your team will do little more than order the products and refer 1-2 people, if that. Cherish these folks and treat them well. They are a critical part of your team and residual income.
Network marketing is about a lot of people doing a little bit, not one person doing a lot. If you build lots of small teams, you will one day have a big team. Help people get what they want and you will get what you want.
Ask each one your recruits what their goals are and then formulate a game-plan to help them reach THEIR goals. Don't expect them to have the same goals as you do. If they want to make $100 per month, show them how to do that. If they want to take it to the top of the compensation plan, show them how to do that.
Plus, people will surprise you. People you think will be really good at the business end up doing nothing and quit, and people you think will do nothing might just go out and build it big.
I've found that people with past success in the industry, and people who talk a big game, typically do very LITTLE in the business. Talk is cheap. Anyone can talk a big game. Watch the feet, not the lips! You'll know whether someone is serious or not by their ACTIONS!
All you can control is what YOU do. Lead from the front at all times and do the things you want your team to do. Have zero expectations of everyone on your team, so you're never disappointed, but BELIEVE that every person on your team can be a top producer if they choose to be. See the best in people and speak belief into your team whenever you can!
And finally, make sure you are someone worth joining. People join people, not businesses. Set high standards for yourself and get a little bit better every single day. Work on your skills. Check your attitude. Improve your people skills. Take on the servant leader attitude.
Also, don't be a bully. Don't force everyone to follow your system or your company's system. If people want to to do their own thing, encourage them. If people want to come up with their own system, encourage them. No one joined this industry to have another boss.
Check your ego at the door. You won't have a big ego and a big check. It's that simple.
Final Thoughts
There you have it folks. This is my best advice for MLM leaders and future MLM leaders. I hope you will evaluate yourself in each one of these areas and look for ways to improve.
Food for thought.
About the Author
Chuck Holmes is an author, blogger, and network marketing professional. He lives in Florida. Learn more about his opportunity here.
---
---
No comments yet
---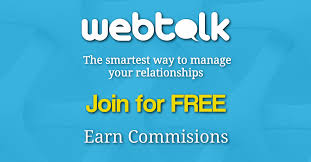 ---
Support
Privacy Policy
Affiliate Terms
Terms of Use
Testimonials