Arieyl products breakdown
Watermelon mojito is minty fresh.
Dragons breathe is cinnamon but not spicy cinnamon.
Plain Jane is all natural but not too earthy.
Birthday cake tastes like funfetti and is a kid fave.
500mg tinctures- Great for kids, people with mild to moderate issues. Nervousness, pain, behavioral, focus, etc.
1000mg tincture- more severe issues, nervousness resulting in panic, severe dark thoughts, severe aches.
1500mg- same as above- severe issues and maybe they want to be able to make their bottle last longer.
Blueberry Kush 2000mg- same as above that may need additional mgs because their pain is through the roof or they have severe severe issues or they want to make their bottle last longer. This is also a nanotechnology so it's going to absorb quickest.
Unicorn Drops- Great for those with fatigued, toxin build up, oxygen deficiency, breathing troubles, trouble absorbing nutrients, gut issues, & low immune system. Gives Incredible energy. Appetite suppressant.
Highbernation- safe for kids. Good for sleep issues, circadian clock off, issues staying asleep, restless legs, etc. No grogginess next morning, no nightmares either.
Body Guard- Great for those low immune but also have other issues that they need some hemp to help with as well. ALSO, recent studies have showed vitamin c and zinc have helped children with focus or behavioral issues so those paired with the CBD/C-B-G could be very beneficial for them.
Beast Mode- Insane energy. Great for those with bad fatigue. It's occular health so those with eye problems, people that are in front of computers, phones, etc a lot and those with any type of eye strains.
Cloud 8- D EIGHT hemp T H C gummies.
Those that aren't regularly drug screened can consume these. we recommend these for everyone if they say they aren't regularly drug screened and are looking for something stronger than C - B - D but not as strong as marijuana. Think of a euphoric feeling. Extreme happiness. Total relaxation.
A dab will do ya- Safe for kids, as well. Good to apply to areas that are causing aches, swelling, discomfort etc. works within seconds. Apply to temples, joints, & more.
GTFO- Safe for kids. Good for those needing a detox. Metal in their body. Caps on teeth, dental work, etc. recommend starting low and slow for most.
Greens- Great for those with digestive issues, tummy troubles, lack of nutrients, troubles in the bathroom, etc.
Vibe high & chill- ultimate calm cap. #1 recommendation for those struggling with anxious thoughts and dark feelings, anyone with high stress levels consistently, mood swings, or staying on edge then this is going to be the best product for you. Also has C/B/D & C/B/G which are amazing for the body, as well.
Slim Thicc- appetite suppressant. Perfect to curb those cravings.
Gold Digger- Fat burner, metabolism booster.
Need to burn those stubborn pounds & boost your metabolism ? This is the product for you.
Also burn twice the amount of calories during a workout in half the time.
WildKat- Our delicious nootropic protein powder. Mood boosting, energy enhancing, hormone balancing protein powder that tastes like you licked a freshly mixed brownie batter spoon. Such a versatile product not just for shakes but that you can make into so many different things.
Roar- Testosterone & HGH booster. For male and female. Balance hormones. Boost testosterone. Build lean muscle.
WISE- Brain blend capsule. We recommend this for anyone with lack of focus, difficultly remembering things, not as sharp as they once was, that fogginess that comes after being a mom.
Slay all day- Our energy gummy blended with the viral ingredient L-tyrosine. Perfect for those struggling with low energy & fatigue.
In the mood- Our libido boosting gummy. Need help in the bedroom ? This is not just for women. Put a pep in your sex life with this blueberry pie flavored gummy.
Glow Getter- Glow from the inside out. Breakouts, blemishes, dry itchy skin, discoloration, hard time growing your hair or nails? This one is for YOU.
Pet line- For any and all pets.
Pet scared of fireworks, being left alone, have joint discomfort ? Try our pet line.
Your highness 777mg- Perfect for those that maybe prefer to kid their CB D in a drink. Orange creamsicle flavor.
Boujee Bath -
Warrior- Great for achey, sore muscles/body. Athletes, elders with arthritis/fibro etc.
Slumber Party- Great for sleep, relaxation & calming. Safe for kids.
You Dew You- Skin conditioning. Smooths skin, replenishes moisture.
It is well- Soothe the inner soul. Calming, rejuvenating, brings peace + helps moisturize skin.
GTFO body scrub- Amazing for breakouts, cellulite, dead skin, dry itchy skin, s & detoxing your armpits, body, feet and more with its Fulvic minerals and natural zeolite all while leaving your skin silky smooth.
Pineapple Express- Liquid Delta E-I-G-H-T tincture with Pineapple Express terpenes.
TH C that you can drip into any beverage or straight under your tongue. Perfect for all the normal thc benegits with the paranoia and anxiety.
CBD VAPES-
Daddy's Dank- Blue Dream Terpenes aka Indica strain which is perfect for giving a calming, euphoric feeling. THC.
Mommy's Mimosa- Mimosa terpenes aka sativa strain that gives you an uplifting, energetic euphoric feeling. THC.
Bamm Bamm- C️B -D /C️BG zero
thc strain perfect for calming nervousness, stress, bad mood. Can pass a drug screen with this one.
H H C - It's going to be a bit more potent than the others with a mild cherry flavor. Perfect for evenings. Very calming, relaxing. Helps with sleep, upset stomach, vomiting, & nausea.
CRIMSON WAVE- Perfectly formulated for those with shark week issues. This one has chasteberry in it that has amazing benefits for women (google it) . Balances mood, stops irritability and helps with bloating as well as cramps.
#BBL- Boob & Butt Lift + Botox in a bottle. Clinically proven to grow your assets with possible permanent results. Works on all areas to smooth, lift and grow with a powerful ingredient in it called Volufiline (google it)!
Baked Tape- CB•D infused kinesiology tape. Perfect for athletes, those with sore muscles, in physical therapy, or any more aches and swelling causing issues in the body!
Check them all out here-www.Arieyl.com/queendiamond
Product disclaimer: Statements made on this product, website or sales materials have not been evaluated by the Food and Drug Administration. Arieyl products are not intended to diagnose, treat, cure, or prevent any disease. These products are NOT intended to replace medications or eliminate the advice of a competent health care practitioner.
---
---
No comments yet
---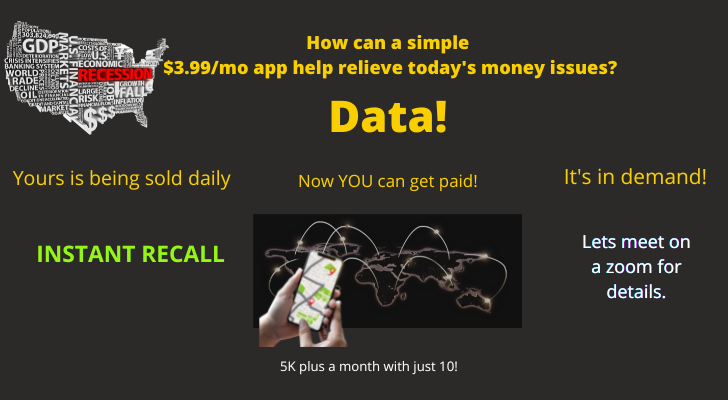 Member Ad
Plexus Worldwide Opportunity
What If This Could Change Everything?Explore the opportunities of Hope, Health and Happiness!Click to learn more about this incredible business opportunity!
---
Support
Privacy Policy
Affiliate Terms
Terms of Use
Testimonials