Free Facebook Lead Generator, Yes Really Free.
Welcome and let's get personal here: After years of refusing to use Facebook, I finally knuckled down and decided it was time to focus on the biggest lead generator in the world. No, I'm not talking about buying FB ads on Facebook and throwing money down a dry well (been there, ugh!) I'm talking about simply doing a few simple daily tasks on our own timeline and storyline to gather leads and sales. You'll also want to join marketing groups and engage with others. I'm including a special 5 day step by step blueprint for anyone to follow that will get them leads and sales for any business. Just visit www.JoanKearns.com
Why am I so enamored with Facebook? It's simple and free. Plus there are thousands of groups to share your opportunity. I'm going to share few tips that can help you grow your businesses and make a lot of new friends.
You'll want to add and remove friends from your list daily. Sometimes life gets in the way and some people don't come onto facebook anymore. These friends are bogging down your account. You can go to your friends list and scroll down to the bottom. These usually are the people who haven't been on Facebook for a while and probably have moved on to other things.
Now for the good part, we want to add new engaging friends to our account daily. Fresh new eyes to see our posts, stories and offers are a must for any business. Of course, the friends that are still with us are premium leads. They already know you and quite possibly trust you. That's what really drives our sales; it's a win, win when our Facebook friends already know us and like us... especially if they trust us.
We always want to give value, encouragement and help on our posts. We want our Facebook header/banner to look professional. We want our images to look nice. Too many times I've seen marketers with inappropriate pictures on our pages. Bad language, too much political posting and/or rants detract from our professional appearance. We must remember that this is business, not a sounding board for discontent.
As we work on getting our Facebook pages in good order, we can also be posting inspiration, encouragement and all around good will. Here are a few things we can share:
"Struggle doesn't make you weak it makes you stronger Have a beautiful weekend my people "
"Invest in Yourself, You Are Worth It..."
"Every struggle in your life has shaped you into the person you are today. Be thankful for the hard times, they make you stronger."
"Courage: You cannot discover new oceans unless you have the courage to lose site of the shore."
"The key to success is to focus on goals, not obstacles"
Peppered among your posts of your page, you'll want to place a curiosity post about your business. Just don't post more than twice per day on your timeline. Also, remember that your story line posts stays up for twenty four hours and runs at the tops of your friends pages.
If you would like a free 5 Day Step by Step blueprint to run on, just send me a message here on MLM Gateway and make this one of the best marketing days for your business.
Best wishes, Joan Kearns
---
No comments yet
---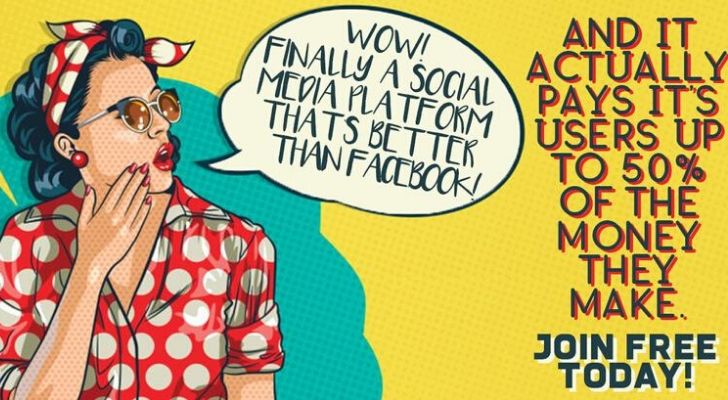 Member Ad
Turn $10 into 30k a month
We Have A $10 System That Recruits Like Crazy! Earn Up To 5 Figures Every Month.Watch The Video=>
---
Support
Privacy Policy
Affiliate Terms
Terms of Use
Testimonials