Is One Income Stream Enough?
No!
You need multiple streams of income.
Why... so you're not 100% reliant on only one stream of income.
Let me put this into perspective.
When you are working a job, there is one entity that cuts you a paycheck.
If they get slow, don't like the way you look, lay you off, or just flat out fire you...
Your one source of income vanishes.
Then it's back to frantically running around scared trying to recover an income for bills.
I always thought that one was enough and then I realized that things can change quickly.
Especially when your network marketing company shuts down or changes the comp plan.
That happened to me once...
Yes, ONCE, but never again because I learned not to let my one and ONLY source of income come just from my network marketing business.
I have multiple streams of income now so if one well dries up I don't have to worry!
Sometimes having more than one method of income can actually BENEFIT your primary network marketing business...
Yes, because the other income sources can be used to sustain you while you build your primary business!
So contrary to what you've been told it's not cool to put all your eggs into one basket.
You don't have to limit yourself to one business… you can create as many income streams as you want.
And there is an easy way to do it (ask me how)
It's more important NOW than ever for YOU to have multiple streams of income within your business!
Besides, no harm having more income, right?
In fact working for just one income is just plain stupid!
You are never financially secure until you have either multiple streams of income that are NOT dependent on each other - OR - enough money that can support you for the rest of your life!
I hope I have given you something to think about.
I created a brand new mastermind group to educate people that are hungry for financial knowledge and will do what it takes to achieve TRUE FINANCIAL INDEPENDENCE!
To become a part of this mastermind group, click here to sign up or go to: http://creatingwealthgroup.com
So if you're interested in learning my tips and tricks on how to successfully:
1️⃣ CREATE multiple Passive Income streams, 2️⃣ INCREASE your Net Worth and, 3️⃣ BUILD Wealth
come join the Creating Wealth Group on Facebook.
Now I leave you with this...
If you don't have multiple income sources start creating them NOW!

To Your Success!
~Charles~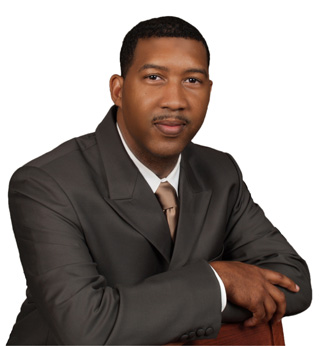 ---
No comments yet
---
Member Ad
Crowdfunding
Hello, I would like to tell you about my network marketing opportunity. I am working a Crowdfunding opportunity. We are like GoFundMe but we charge no fees. All the money is yours whatever the cause.
Member Ad
Automated Your Business Ads
AUTOMATE YOUR ADVERTISINGSOME WILL BUILD WEALTHWHILE SOME WILL KEEP DOINGTAKE THE PLUNGE ANDA: AUTOMATE YOUR BUSINESSB: AUTOMATE YOUR ADVERTISING C: AUTOMATE YOUR MARKETING
---
Support
Privacy Policy
Affiliate Terms
Terms of Use
Testimonials