The Strategies I'm Using That Got Me 2 Signups This Morning In My MLM
Everyone loves when we get a new team member to join, right?
Well this morning, I open my email to 2 new signups, into my MLM business.
But how?
How are people finding my business, and joining it?
Today I will share with you how I am pulling this off, and how I will increase it over the year.
Follow along, and you too can get results just like this in your MLM business.
The Authority
Creating content creates authority.
I am publishing new content on a regular basis, and doing my best to make it valuable to the reader.
Earlier this week I signed up a person who owns their own marketing agency in Wisconsin, who came from reading my blog.
In my company, this triggers others to join before the deadline, so the other 2 most likely wanted to get in and have this person as their own downline.
Creating content through articles such as this, blog posts on my own website, and videos on Youtube, keep leads coming, and these leads are the highest quality period.
Paid Advertising
I use paid advertising, which is how one of the 3 signups this week came in.
Using Craigslist this week, I generated my largest sale.
This person came in with the largest package of all this week, and it was a Craigslist lead.
Using Craigslist paid advertising, I've managed to get several signups over time, and plan to greatly increase it.
Solo Ads are another form, yet I did not run any this week. I have several leads, and over time get several signups using solo ads. I will be running many of these for the rest of the month no doubt. Need to increase sales.
LeadsLeap
I am a pro-member at LeadsLeap, a program which I have had several MLM signups from using.
I continue running ads there, and this morning someone who came from a LeadsLeap ad become the 3rd person to join my business.
I've made several sales from LeadsLeap over the past year.
Consider trying it out, it can be used as a free source, or a paid version like I use.
LeadsLeap also generates a lot of revenue itself through sharing it's profits with members, and affiliate signups I refer.
TRY LEADSLEAP PRO-MEMBERSHIP TODAY (Free members can join too)
Call Your Leads
Calling any leads you get is important.
I would of not got my marketing agency guy had I not picked up the phone.
He sent out a comment to a couple other affiliates in my company, but I was the only one that reached out to him.
So don't let prospects go by without trying to connect with them.
Many will join if you just simply reach out to them.
Take Massive Action
It can take a lot of leads to get a signup.
Always be looking for new ways to get your message out, and more places to find interested people.
Increase your budget to the best you can, and talk to as many people as possible.
Write content around the products you have, and learn SEO.
Them ore you work at finding new ways to get a message out, and staying consistent with the ones you already use, the more you get from it.
Enjoy your building, and remember, it's a numbers game!
Did This Help?
If you got some ideas, or are inspired to do more, please leave a comment below!
Also, let's get connected here on MLM Gateway so we can continue sharing value with one another.
P.S Want me to place these new signups under you? Take this free tour here, and lock in a free spot. I will put you new downline in and help you generate volume.
---
---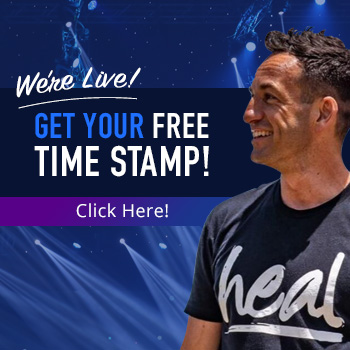 Member Ad
24/7 Red-Hot Buyer Leads
100/200 Top Tier Leads per day, all with a purchase percentage above 75%.Don't you have a business? No problem, promote the platform and earn on 5 levels
---
Support
Privacy Policy
Affiliate Terms
Terms of Use
Testimonials