My Daily Choice Review – Will This CBD MLM Help You Succeed?
Today we will be reviewing a company called My Daily Choice. Is My Daily Choice a scam? Find out in this My Daily Choice review.
I won't be surprised if you have not heard of My Daily Choice before. It is an MLM, after all, so it is quite obscure. So of course, majority of the population is not aware of the company's existence. That is because MLMs, including My Daily Choice, do not bother to do any advertising. That work is being done by the members who sign up for them.
Before you decide to sign up for My Daily Choice, I would like to commend you for finding this My Daily Choice review, since not many people bother to do research about MLMs. Most of them just go by the words of the people recruiting them, which always ends up in disaster.
Also, if you think that the hunbot who made contact with you is earning a lot of money for their hard work, then you are wrong. They are not getting any compensation for doing advertising.
Before we go further in this My Daily Choice review, I will define two terms first: MLM and pyramid scheme.
MLM members make money by selling products and recruiting new members. In pyramid schemes, members could only make money by recruiting people. Pyramid schemes are illegal and banned by the FTC.
As a disclaimer, I am not affiliated with My Daily Choice in any way.
Hopefully this My Daily Choice review can help you decide whether you want to sign up for the company or not.
Before we proceed with the My Daily Choice review, check out my #1 recommendation to making money online after reviewing 300+ MLM companies.
WHAT IS MY DAILY CHOICE?
My Daily Choice is a multi-level marketing company that sells health and wellness products. The company was founded in 2014 by Josh and Jenna Zwagil.
My Daily Choice formulates and sells health products with deer antler velvet (as they claim) as its so-called special ingredient, which provides a lot of health benefits. The company also sells CBD-infused products. They also claim that their products have properties that prevents aging.
You can learn more about My Daily Choice by watching this video.
https://youtu.be/7VnqqzLtlq4
IS MY DAILY CHOICE A SCAM?
No, My Daily Choice is not a scam.
However, if you think this is enough for you to jump in My Daily Choice's so-called opportunity straight away, then I suggest that you hold your horses. This is just the most basic thing, so don't go signing up for this company right away.
Before making your decision, I suggest that you do a thorough research on the MLM first. You can consult some of the sources I listed below. Take note that you can definitely consult any source you want to, but the sources I listed below are the best kinds to consult, for various reasons listed.
WHAT SOURCES SHOULD YOU LOOK FOR?
There are three kinds of sources that you can consult when it comes to researching MLMs. There are other kinds of sources, but I believe that these three sources will be of the most help to you.
The best sources I could suggest to look at are third-party reviews. These reviews are published by those who are unaffiliated with the MLMs they report about, like this My Daily Choice review you are reading right now. This means that the information being presented to you are all facts gained from hours of research. Third-party reviews only talk about facts, so you can be assured that they only have accurate information to share.
If you are the type who learns more when interacting with others, then I suggest looking for forums. There are a lot of internet forums out there that discuss MLMs actively. You can easily find them with a quick internet search too. Since most of these forums are indeed active, they only carry fresh information, so with every visit, you get the freshest data.
I also recommend looking for testimonies from ex-MLM members. These often come in different forms of media, but they are easy to find. These testimonies contain truths about how MLMs really operate, since the people who publish these have worked for the companies themselves.
HOW TO MAKE MONEY FROM MY DAILY CHOICE
Since My Daily Choice is an MLM, there are only two ways to make money with the company. and these are:
1. Selling products
2. Recruiting members
These are only the most basic ways with which you can get paid. There are other ways which you can use to boost your earnings. However, qualifying for them are no easy feat.
To be able to qualify for these bonuses and benefits, you would have to build a downline. To do that, you need to recruit people into signing up under you. This is the only way to start making passive income, as building a downline allows you to earn commissions.
This is the best way you can earn money here, to be honest. It is more of a recruiting business than an actual business where you have to sell products. Majority of your earnings will come from the commissions you get from your downline.
This means that the more people who sign up under you, the more money you can make.
Remember that the MLM business model is not sustainable, so as time goes by, you will run out of people to recruit.
MLMs do not really care about how many products you sell. What they care about is how many you buy and how many people you can bring in.
HOW MUCH CAN YOU MAKE?
You can view and access My Daily Choice's income disclosure statement by clicking this link.
Well, just look at how pathetic those sales commissions are. Turns out that the monthly average being earned by those in the lowest rank, and also the majority of members, is $10.22. That is just chump change, to be honest. Not what you would expect to earn if you are working hard to sell products.
I mean, sure, this is only for those in the initial rank, but still. Bear in mind that this income disclosure spans one year. So that is basically $10.22 per month in a span of one year. Pretty pathetic. You can definitely earn more if you get a part-time job instead.
I guess there are still people who make money with the company, generally those in the higher ranks. Those people are the ones who have recruited those in the low ranks, so of course they are the ones getting the most money.
ESTABLISHED COMPANY REPUTATION
My Daily Choice was founded in 2014, which means that they have been in the business for almost 7 years now. I guess that is pretty impressive for an MLM, since the average lifespan of one is only 3 years. Lasting 3 years is already quite a feat, what more double that?
I guess this means that the company continues bringing in money. MLMs could be profitable, as long as they are being managed properly.
THINGS I DISLIKE IN MY DAILY CHOICE
EXPENSIVE PRODUCTS
People want to save as much money as possible. This is why people are always attracted by sales. Well, when it comes to health products, some people just want to be healthy but want to stick to a budget. Having an expensive selection does not really help customers and your business.
In My Daily Choice, the products priced higher than usual. Also, for an obscure company, why would they even bother pricing their products so high? It doesn't make sense, unless they have a loyal customer base who are still willing to pay for the products.
SATURATED MARKET
There are quite a lot of companies competing in the health and wellness niche. With a quick internet search, you can find how many brands there are selling the same product, with the difference only being the names and price.
Well, there are a lot of MLMs in this niche, but most are non-MLMs. It is quite hard to compete with these companies because people trust them. MLMs have bad reputations, so it is less likely to stand out.
IT IS AN MLM
This is an MLM, so it means that a lot of people definitely failed in this venture. In fact, 99% of people who join MLMs fail to make money, and they do not even earn back their initial investment.
MY DAILY CHOICE COMPENSATION PLAN
You can view and access My Daily Choice's compensation plan by clicking this link.
Here are the ways you can get paid in My Daily Choice:
 Retail Commissions. With every product you sell, you are entitled to 25% commission.
 Jump Start Bonus. Once the person you recruit buys their started pack, you are eligible to receive 25% to 50% commission, depending on your rank.
 Binary Commissions. You can earn 10% to 20% commission from your downline's total sales, depending on your rank.
 Leadership Check Matching. You are eligible to earn 5% to 30% commission from your downline's total binary sales.
 Global Bonus Pool. Once you reach the upper ranks in the company, you are eligible to divide 2% of the company's total sales.
You can also learn more about the compensation plan by watching this video.
YOU CAN FIND A GREAT OPPORTUNITY RIGHT HERE, RIGHT NOW
Do you want a real opportunity to make money?
Are you looking to make passive income?
Do you want something that does not include recruiting and begging people in social media to buy your 'unique products'?
No need to look elsewhere!
The opportunity is right here, just a click away!
Before you close the tab and think that it could be a scam, why not give it a try first?
All you have to do is click the link below!
---
No comments yet
---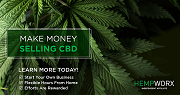 Member Ad
Get $98.00 All day.
Attention please>>> Important notice.This requires audience participation.Would you be interested in receiving $98several times a day? If so, please raise your hand. Thanks.
---
Support
Privacy Policy
Affiliate Terms
Terms of Use
Testimonials