Ecwid, one of the best eCommerce solutions
Today I'm going to share with you a powerful eCommerce solution that allows you to create a shop from scratch or add it directly to your existing WordPress site. It's called Ecwid and it's a great eCommerce platform!
Running an eCommerce site as a small business owner is tricky. Your available budget may be less than that of a large organisation... So investing in an expensive solution is out of the question. In addition, some solutions such as WooCommerce or Shopify may require paid add-ons to improve the functionality of your shop... 
What is Ecwid?
As the name suggests, Ecwid is an eCommerce widget that can integrate with any platform you already use to promote your business, whether it's a commercial website, social network, app or other.
 As well as being able to use Ecwid to create and host your eCommerce site, you can add your shop to multiple platforms, websites and even social networks. Everything is controlled from one easy to use administration interface. The Ecwid plugin allows you to easily sell your products on an existing website, without having to rebuild it or use an external platform.
By now Ecwid is growing rapidly on the similair web, with over 4 million hits in just a few days. Ecwid currently serves thousands of merchants in 175 countries and continues to grow. 
 Who is Ecwid for?
Before we get to the heart of the matter and tell you about the advantages and disadvantages of Ecwid, you are probably wondering if this solution is right for you.
According to their website, Ecwid is the best choice for small and medium-sized businesses that sell online and in shops.
Ecwid offers several tariffs, which I will present to you at the end of this article. This way, you can choose your package according to the features you need. If you are starting your business or if you are just starting to sell online, this tool makes it easy for you and is among the most affordable.
Ecwid also has a higher-end offering for larger companies and those who need more integrations to satisfy their customers.
Ecwid features
Ecwid offers its customers many possibilities, depending on the package you choose. Below are some of the main features of Ecwid.
Creating your online shop
With Ecwid, creating your shop is a breeze. In just a few minutes, you can register and customise your new eCommerce site.
If you don't have a website, don't worry. Ecwid allows you to create your first shop and host it for free. You will then have a domain name with the form "ecom-convert.company.site". If you wish, you can point your shop to your own domain name.
You can then customise the appearance of your shop.
Adding products
Depending on the package you choose, you can add more or less products to your shop. I'll tell you more about this at the end of this article, when I'll present you the prices.
I really like the "add products" part on Ecwid.
As you can see, you can also optimise the SEO of your product pages.
Extensions and plug-ins
On their website, Ecwid devotes an entire page to extensions, applications and plug-ins compatible with their online shop, which extend its possibilities. These include Zapier, Printful, LiveChat, Fomo...
Payment processing
More than 50 payment processors are available for Ecwid, including Stripe, Paypal, Square, BitPay...
You can see a full list of compatible payment processors here. With so many payment processing partners, there is a good chance that your favourite processor is compatible with Ecwid.
Dropshipping
Dropshipping is very much in the news. As Ecwid can be connected to a large number of plug-ins and applications, there are many possibilities to use Ecwid for dropshipping.
Ecwid offers multiple options to make your job easier. With the help of a dropshipping plugin, you will be able to coordinate different suppliers and customers, track your orders, schedule shipments and synchronise your data between different platforms.
The price of Ecwid
Ecwid's prices are particularly competitive. 
4 plans are proposed:
FREE: Ecwid has the particularity of offering a free package for life. Yes, its functionalities are limited and you cannot add more than 10 products to your shop, but it is already good for launching your activity or simply testing the solution.
VENTURE: This €15 per month plan allows you to add up to 100 products to your shop and also add them to Facebook and Instagram (the perfect combo if you use InstaBOSS). This package also allows you to host your shop on a custom domain name.
BUSINESS: for €35 per month, you get all the features of Ecwid (except priority support) and you can upload 2,500 products to your shop.
UNLIMITED: for €99 per month, you can put as many products as you want online and benefit from priority support.
TRY the Ecwid Ecommerce solution for Click here http://open.ecwid.com/3r8Cbv 
---
---
No comments yet
---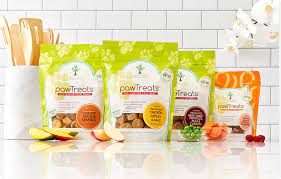 Member Ad
Text To Speech In 3 Clicks
Expand your audience. Brand new A.I based software that instantly transforms ANY text into a 100% human-sounding voiceover with only 3 clicks. Experience it for yourself.
---
Support
Privacy Policy
Affiliate Terms
Terms of Use
Testimonials