MLM is NOT perfect , it's simply better! And we do with coffee!
Do you drink or know someone that drink coffee or tea at least sometimes?
Would you like to get paid for drink and share the brand of coffee that you love?
Organo Gold is the Coffee that pays you! This is the moment to change your brand of coffee!
And it's healthy ! Discover the treasure of the earth inside your coffee and how you can feel better simply change you brand of coffee today, without change your habits.
Organo is already change the people lifestyle. Average and common people that decided to change brand of coffe and follow the simply 4 steps of success of this amazing company, and became successful and wit a better lifestyle.
What's the secret behind the scene? The vision? The leadership?
A powerful vision from Bernie Chua to let all the people know about a very ancient Chinese mushroom called Ganoderma o Reishi , the closest natural mushroom to the perfection. Chinese culture knew since 2000 years ago. And that's the intuition. How can make all the people know about an extremely healthy natural source and put it part of everyone life? What can I use as vehicle , I need something that people already knows about it and like it.
COFFEE. ITS EASY.IT'S SYMPLE
Doesn't matter the language that you speak or country where you come from, when you say coffee everyone understand. It's unconscious. We need coffee. And now with Organo you can keep drink your coffee and in the mean time enjoy the effect of this powerful natural integrator, Ganoderma lucidum.
Organo start from a base of 6 employee in Canada and in less then 8 years it become one of the most prestigious opportunity on the MLM. People are changing his life, drinking and sharing something extremely healthy!

Have a look on this video where the N.1 of MLM Holton Buggs is explaining the compensation plan. The best compensation plan on the MLM panorama.
You get paid in 7 different ways. 7 Ways! They are actually 8 but never mind... Let's start with 7.
The big vision is already present in 52 country and the first goal is take 1% of the global coffee drinker which is around 168 Mdollars a month , and split in 2 part. 50% to the distributor and 50% to the company. This means 84 Millions to the distributor every single month.
This is the reason why Organo gold is growing very fast and why people love this opportunity, because it's big, and it's real and it's changing life.
Leaders are always ready to help their distributors. Always ready to advice and listening to the distributors. So maybe this is not the perfect world and the perfect business , but it's the best in the market and it's defiantly better! Have a look on the video, discover the marketing plan, see the vision, contact me and join us and I HOPE TO SEE YOU IN THE BEST BEACHES OF THE WORLD!
Remember:
IT's easy. It's SYMPLE. It's coffee!
What are you waiting for? Check this out Giovannigandolfo.myorganogold.com
You don't want to miss this revolution ... Are you ready to become the new coffee millionaire?
Contact me: Giovanni.gandolfo84@gmail.com Id distributor:10001904910
---
---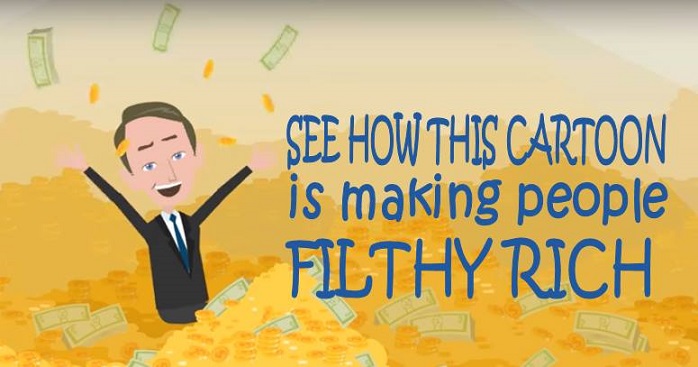 Member Ad
Kiva
Join me on Kiva and make loans to help alleviate poverty worldwide. Click on the link to get started today!
---
Support
Privacy Policy
Terms of Use
Testimonials