$499 Business Opportunity that will change your life forever!
Hello entrepreneurs, first let me start by thanking you for taking the time out your busy schedule to take a look at this amazing opportuinity. Yes i know there are a lot of them out there, most are pretty good but i can assure you this will have you adjusting your seat. Before I get into it, i'd like to give you a little background on myself, the company, how and why i got involved in this industry and share a little of my journey. I am 32 yrs of age, a mother 2 girls ages 11 and 3 and also a fiancee. Prior to joining MLM world, I was and still employed full time and run multiple businesses as well as a full time mother. A friend introduced me to ACN knowing Im always open to having multiple streams of income. This is energy we are talking about here, a service we habitually use and unconsciously pay for every single month. This service is permanently built into everyone's monthly budget. See here at ACN we make a impact in families lives and build wealth.
I never would have to chase anyone to pay their energy bills or convince them why they need the service. The idea of having my income attached to a service that we all use and pay for every single month for the rest of our lives seriously caught my attention. With the business mindset that I have, I immediately took action and got started 10/2018. I got my first promotion the 1st month of working my business part time. It has been a very rewarding journey. Not just on the financial side but also on my personal growth & development. This is truly an amazing opportunity that is changing people's lives. I am currently looking for individuals who want to be part of this growing team and wants to make a IMPACT for families. A team that is participating in the expansion of an international energy distribution franchise and are serious about reaching their individual financial goals with this company. We search for Entrepreneurs who are open and looking to capitalize on energy deregulation. As warren buffet himself said, "energy deregulation will be the single largest transfer of wealth in history." So if you are looking for the right vehicle, built on a foundation to be the finest and most respected Energy retailer in America and never sacrificing integrity for growth, ACN is the vehicle you should strongly consider. I am blessed to be part of this company, the expansion and the opportunity it has given me and my family to change our financial future while helping others do the same. Please don't hesitate to reach out to me for more details and to get your questions answered so you too can get started on your own ACN journey. FYI......ACN is always featured in the SUCCESS magazines.
The big question is why should I join ACN?
ACN provides an opportunity for individuals to build a business of their very own with the support of ACN behind them every step of the way, but without the large traditional cost most entrepreneurs have to take. By offering essential services to people you know – services they are already using and paying for – you can earn residual income month after month, year after year for as long as they remain an ACN customer. Whether it's more time with family, an extra income stream or an opportunity to be able to help others, the ACN Opportunity can be the business so many people are searching for.
Thank you!
---
No comments yet
---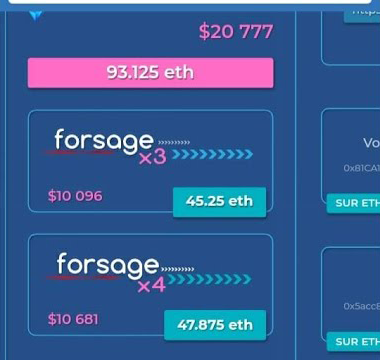 ---
Support
Privacy Policy
Affiliate Terms
Terms of Use
Testimonials