Worldwide Home Business Opportunity - Fashion that pays
See the only network marketing Company of clothes which has just launched.
1FashionGlobal is going to sell its own collection and they will slowly be adding a VIP collection which will be brands of clothes such as Tommy Hilfiger, boss, miss sixty etc.
You can become an independent distributor for 19.90 euros your own virtual store and a virtual office.
You will get your unique referal link so that people can sign up to buy clothes or become distributors.
Shipping takes approximately 10 days.
They will include both physical and virtual catalogues.
They are fully registered in various countries and are available worlwide.
All clothes have some points associated to them.
As a network marketer you need to be active with a mínimum of 40 points in that month. That is approximately 70 euros.
COMPENSATION PLAN - 8 WAYS TO EARN:
1 - Direct Sales: The Company pays 10% of all purchases made one through your personal store.
2 – Fast Start: The company pays you 10% of each directly affiliated distributor´s, purchase volume during their first month.
3 – Founder bonus: No more available.
4 – Infinity Bonus: Depending on your Rank you will receive up to 10% of all newly registered distributors purchase volumen:
Bronze - 2%
Silver - 4%e
Gold - 6%
Platinum - 8%
Diamond - 10%
5 – LifeTime Bonus: The company pays 2% of the company's sales to the highest ranking distributors. This 2% is divided amongst all diamonds..
6 – Residual Bonus: This is the most powerful bonus in the company. 1Fashion Global shares 50% of all monthly purchases from your network.
It is not necessary to reach any level to qualify for this bonus. The only requirement is to be active with your 40 points monthly purchase.
FROM LEVEL 1 TO LEVEL 5 IN YOUR NETWORK 1FG PAYS 3,50€
FROM LEVEL 6 TO LEVEL 10 IN YOUR NETWORK 1FG PAYS 1,50€
7 – Pool bonus: The company will distribute 30% of website sales to distributors who focus on retail sales. All you have to do is promote your website and products.
8 - RANK ACHIEVEMENT BONUS: You will receive the following prizes for reaching the Rank:
Gold - iPhone 6
Platinum – Rolex Watch
Diamond – one week trip, all expenses paid, to the best vacation spots in the world. (valued between 8 and 12 thousand euros).
How to achieve ranks:
Bronze – Be active with 40 points, have 3 direct referrals and a total of 1500 within the group.
Silver - Be active with 40 points, have 6 direct distributors have 5,000 total group points and 2 bronzes on 2 different lines.
Gold - Be active with 40 points, have 8 direct distributors, 15,000 total group points and 2 silvers on 2 different lines.
Platinum - Be active with 50 points have 10 direct distributors, 100,000 total group points and 4 gold on 4 different lines.
Diamond - Be active with 70 points, have 12 direct distributors, 250,000 total group points and 4 platinums on 4 different lines.
As this is totally new, it has a huge potential.
Join me at http://1fashionglobal.net/SingularFashion
---
No comments yet
---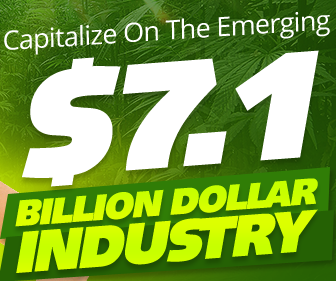 Member Ad
Ground Floor Opportunity
Join our brand new ground floor opportunity. Less than 2 months old. Unique products not found anywhere else. No minimum PV starter packs are only $99 and $199. $15 per month for website/marketing.
---
Support
Privacy Policy
Terms of Use
Testimonials