Sandi Horne Juice Plus Rep email me at Horne.sandi@yahoo.com
Hey there,
Here is just a little bit of my story.
I have been married to my best friend Jeff for over 20 years. I have been a swim instructor for 25 years. I take a dance aerobics class for almost 2 years and absolutely love it. I love walking my dog Daisy. I try to take care of myself.
My boss introduced me to Juice Plus not only as a great way to incorporate all of the necessary dietary requirements but as a business oppotunity. She was having success and wanted me to also. I went for it! After 3 months of taking Juice Plus I started to see a change. I had more energy during my dance aerobic workout and I didn't feel the need to take anymore supplements. I was excited and knew that I was a walking success story. Selling this product was going to be easy, or so I thought. I wasn't making the sales. I started doubting myself. Is this really for me? Then things really changed.
Here is some of my backstory. For the last two and a half years I have been the primary caregiver for my grandmother that suffers from dementia. She fell and broke her hip and needed surgery. The doctor told me that at her age she may not make it through the surgery. During the same weekend my Dad fell and was ultimately diagnosed with multiple myleoma. I felt overwhelmed and helpless. Can I give my attention to this business? How can I make this work for me and me not work for it? I'm not sure how I can do it. How can I develop financial freedom and still be able to be there for those that need me. Marketing is the best way. I see so many success stories online and am truly happy for those that are successful . But how can I be successful? Make those connections with people.
My grandmother came through her surgery successfully. I sent Juice Plus products to my Dad which he can take while he is going through his chemo. This is ultimately what is most important. People. If I can help you with what I know.. that's where success is!
Horne.sandi@yahoo.com
---
No comments yet
---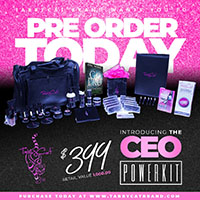 Member Ad
Optimal Health and Antiaging
Developed after 40 years of research exclusively for LifeVantage and featured on ABC, NBC, PBS, WSJ, CNN. Reverses cell aging in your genes.
---
Support
Privacy Policy
Terms of Use
Testimonials