THE FIRST TIME EVER IN NETWORK MARKETING!
I have been in the industry for quite some time now, and I am pitched daily with the "Next Big Thing" which most of the time winds up being just the next thing. When I step back and look at the world of mlm this is what I see:
Autoships
Recruiting
Cost to join varies (biggest package gets the most benefits most of the time)
Constantly having to replace business partners who are not successful and quit
Etc,
The only thing that is different is the company, company management and comp plans. So we are looking at the same thing with a different face. Now some of you reading this may be saying, my opportunity is different, but is it really? Are the majority of the distributors in your opportunity making "significant" income? Do the majority of your would-be-business-partners complain about not having the money to join your business or are they only able to join at the entry level with the lowest package? Making it more difficult to build a customer base because you only have enough product for yourself? Or what about not having the ability to show a would-be-customer all the bells and whistles of your service because you only have the basic service? Or what about those who want to enter into the world of direct sales but are afraid to talk to other people? In reality, if you are going to sell something you need to talk to others at some point - it comes with the profession. However, having a program that is truly unique and one-of-a-kind makes it easier. In addition, there are things you can do to communicate with only those who are interested in your program. I will give you a few tips if you become a member of my team ;-)

Times have changed, and it's time for those of us who enjoy mlm/network marketing to take a new, fresh and different approach to improve the level of success from the minority to the majority. I believe I have found the opportunity that has located the missing piece of puzzle, cracked the code, and has truly solved the biggest obstacles that affect all of us in network marketing (attrition, cost to join, autoships and recruiting). If you have open mind and a desire to succeed, this may be just what you've been looking for. If what I've written comes off a bit cliché or reminiscent of something you've read or heard before, I can assure you that you ain't seen nothing like this before! If you would like to learn about what this NO-COST-TO-JOIN program is all about, call or text me for the info 314-302-8093 (USA members only for now, but we will be adding additional countries soon)
---
No comments yet
---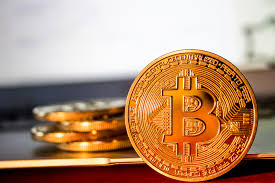 Member Ad
ZBlackCard-This Card Pays You!
What's your dream car? Are you willing to pay $50/mo for your dream car? This card will get you there with 3 different streams of income. Even with bad credit, you'll be in your dream car in months.
---
Support
Privacy Policy
Terms of Use
Testimonials