Are you fiscally prepared for retiremet?
Here in Canada, the normal retirement age is 65 years old. Many will still be working past that age not because they LOVE their jobs, but because they have to. Just because one reaches age 65 and can stop working, their bills and expenses still continue. "Well, what about their retirement savings and pensions?" you ask. The truth of the matter is, you will need at least 70% of your current take home pay at retirement in order to maintain the same standard of living you have now and a lot of people just aren't saving enough or don't even have a workplace pension plan. So, the solution for them will be to continue working until they're physically or mentally incapable, or, sadly, until they die.
The federal government has made changes to the Canada Pension Plan (CPP) by increasing the benefit at retirement but to pay this out, they also have to increase the contribution rate employers and employees are paying into their CPP. Even then, this will still not be enough to retire on. With today's high cost of living, its difficult to save for anything let alone retirement. Its funny how inflation continues to climb every year but for many of us, are we getting that salary increase to at least match it? Unless your an executive or senior management in your company, the answer is probably 'no'.

Honestly, the solution is not working past age 65. Who really wants to work for the rest of their senior life when they would rather be doing other things that they enjoy like spending more time with their families, traveling, volunteering, hobbies etc. Not me that's for sure. The solution is educating yourself at an early enough age by becoming financially literate and knowing how to manage, grow, and protect your own income. These things were never taught in high school but if your 50 years old and under, its not too late.

Tranont is a multi billion dollar financial company that believes it can change the economy one household at a time. As an executive associate with Tranont, I truly believe in this vision and would love to share it with you by showing you how this can only benefit your financial and personal well being. Check out these links to get more info on this new and wonderful opportunity in Canada and become the leader your meant to be.

Sizzle Video: http://ltl.is/1MLiv
Oneview Tool: http://ltl.is/BDT6t
Please message me if you have any questions or would like more information on how to achieve financial freedom.

Live your life by design....not by default
Edison
---
No comments yet
---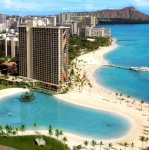 Member Ad
Get rich with legal cannabis!
Cannabis will be a BILLION dollar industry by 2020. Cash in with our FREE Affiliate program. CTFO is the leader in the most potent, organic, non GMO, herbacide/pesticide free cannabis CBD oil.
---
Support
Privacy Policy
Terms of Use
Testimonials